HealthCare App Development – 5 Things You Need To Know
Mobile Application Development
Apple has released the HealthKit with the iPhone 6 to help developers fully explore the capabilities of a Health app. We have everything from pedometers to a Heart Rate sensor in Android wearables like the Moto 360.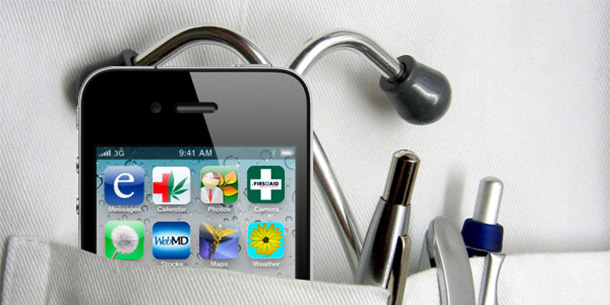 So, what's the health app revolution? 
Billions of people are using smartphones and tablets all over the world. And what has made it so popular among the people is the fast and easy access to the plethora of applications. Healthcare apps have just added a new dimension to them. Here are some basic tips to look for when developing Healthcare application.
Tips For HealthCare App Development
1. Quality software
Precision of data and measurements is a must for these apps, as you do not want users to feel let down. For a health app that focuses on offering health data, it's important to be correct as the wrong results can be catastrophic and even result in legal lawsuits being filed against the company. Even for an MVP fitness tracker, it has to give the accurate result. It has nothing to do with how often it's being used, but if plausible and seamless to use, it will be in their smartphone.
2. User-friendly and intuitive
This is one of those idioms in the tech world that never gets old. Just like a doctor, intuition is the other abstract quality which the apps should have. For those using the internal apps for patient care, precision and automation are essential to get the correct data. Easily understandable and user-friendly interface is the vital requirement for any healthcare app in every sense of the word. Be it the patient himself, the nurse or even the doctor, the health care apps should have little scope of any user-risk or data malfunctioning.
3. Fewer complexes, more logic
It is not necessary that the healthcare app users have to be mobile users. With the help of the UX/UI designers, it is possible to design apps which do not need the prior experience of using a smartphone. For instance, the healthcare apps which guide in searching hospitals, pharmacies or store contacts does not need any higher fidelity concepts. So, all that a successful healthcare app needs is the combined feature of logic and simple usability.
4. Identify the audience
It is comparatively easier to target health and wellness audiences. As you detect the exact needs for them, it is easy to cater to their needs as well. Ask yourself the problems faces by your audience and what you can do to make their experience better. This way, it is easier to form a niche market as well. When compared to social networks, healthcare apps offer a way easier way to communicate with your audience. This is because mostly, fitness fans from any part of the world will have the same demand for getting the best result.
5. Security
As the old saying goes, health is wealth; and your health app needs to meet the legal regulations The apps should meet the HIPAA security standards where the patient profiles and health history should be maintained with full confidentiality.
Pratik Kanada
I am Pratik Kanada, founder & CEO of 360 Degree Technosoft, which makes app ideas into reality by providing unique design and development services across iOS and Android platforms. I generally write blogs on mobile technology, app development and app marketing.