How To Maximize Mobile Application Marketing With Social Media?
During recent pasts, there have been constant attempts to socialize all the IT services which can trigger the market penetration of these services. Mobile applications development business holds a strong hand when we focus on IT services in the market. The economists have stated mobile app market as the fastest growing sector in IT market. In order to advertise the mobile applications various platforms are used. Among all these platforms, the one which stands out is Social Media. Social media not only allows making your application global but also makes it reach out to maximum number users across the world.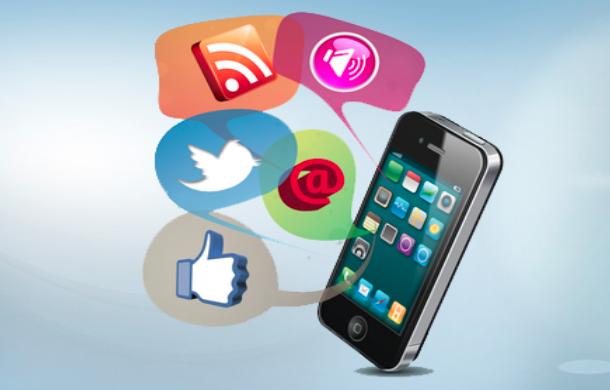 In addition to making the mobile application hostile on Social Media, it also provides proper hype that needs to be created in the market. Most of the social media marketing goes across only Facebook or YouTube which should not be the case because now days there are numerous other platforms like Twitter, Instagram, Google+ and multiple others. Here are some points which help mobile app developers to perform mobile app marketing successfully on social media.
Mobile App Social Media Marketing
Regularize publishing – A key factor
In order to be in the news, it is necessary to create news. This holds true for your application not only in the initial stages of mobile app but even after successful penetration in the market. This can be achieved by making continuous postings on social media like twitter, Facebook, Instagram and other platforms. Once you publish, make sure to keep the track of your followers. It is necessary to facilitate them with proper content, Medias, pictures, videos and everything they want to know about mobile application. Mobile applications developers also play crucial in this matter as forecasting the app designs for publishing is good. Buy Youtube subscribers legit at affordable cost.
Blowing it with Blogs
As it has always been said, Content is King when comes to marketing on any of the Social Media platform. So whether it may be a press note, a blog or a tweet; if you advertise your mobile application choose and make the best available content. It will be a perfect representation of application so that the reader can judge your mobile app. Mobile application development companies, for this purpose only, need the best content marketing personnel who can deliver attractive as well as effective content. In social media, most of the market is captured by polished content on which the followers can be kept interested over a long period of time.
Manipulate market getting optimized results
Social Media platforms are most cost-effective platforms for marketing. In most of the cases, the platform is available free of cost where you need to make efforts of getting followers. It is easy to hold an upper hand over the other competitors in the market because there is continuous in as well as out flow of various applications in the market on a regular basis. But knowing this fact, you must be pin pointed with your marketing as it can go weirdly wrong if it is slow paced.
Despite being the best and innovative platform for marketing, Social Media platforms like Facebook, YouTube, Twitter, Pinterest have made some mandates for adverting in order to avoid any viscous activity. Some best examples have been set by the many mobile application based on iOS and Android by marketing through social media. It is the public who will make your application worth a million if you advertise it perfectly making effective use of all the Social media platforms. Buy followers for Instagram online.
Pratik Kanada
I am Pratik Kanada, founder & CEO of 360 Degree Technosoft, which makes app ideas into reality by providing unique design and development services across iOS and Android platforms. I generally write blogs on mobile technology, app development and app marketing.