Which Factors Will Play An Important Role For Android Application Development in 2017?
Android Application Development
Google's child 'Android' comes with the small and medium updates everyday so as to be precise and punctual in the rivalry against Apple. Android apps are competing good enough, undoubtedly. Now, it eventually comes to what type of backend you have got i.e. the development process. Yes, Google thrive to work upon their android application development strategies throughout since the Google Play Store has drastically gained the improvement acceleration since the day it existed.
It also becomes equally important to maintain the momentum it has been consistently running with. There are few technics and tactics every app development companies are aware of as soon as the new upgrades happen in the tech-giants' technology, so here is the necessary and sufficient attributes you ought to know about the android development in 2017.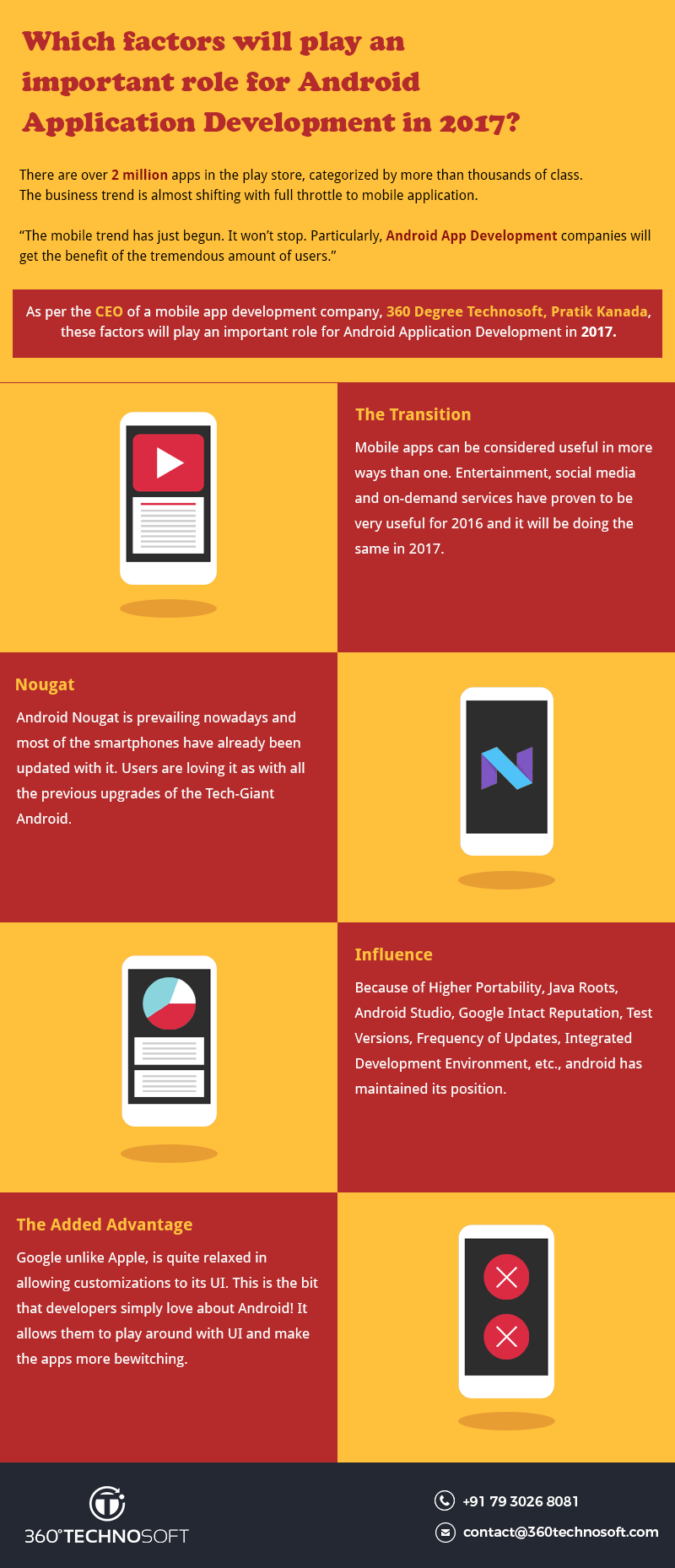 Alfred Beiley
A Senior iOS developer and a programmer by heart, I have been working at 360 Degree Technosoft since last 4 years. Engaged in all the tech and app evolution, I dedicate my part time to the company and the rest to implement in my life.