How Can You Use The New And The Advanced Features Of iOS 12?
iPhone App Development, Mobile Application Development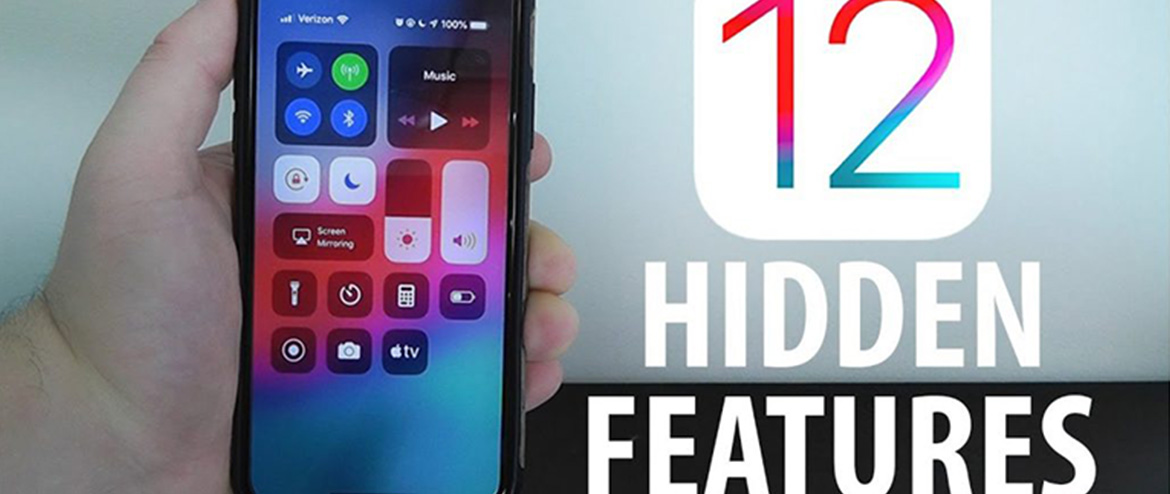 Finally, with the new iPhone devices, we also have the newer version iOS 12. Whether it is hardware or it is software, Apple always brings in the advancements which lure the people at most. Well, this time the newer version has much more to do with cleaning the bugs of the previous version but this doesn't mean it has nothing innovative or nothing useful. Let's dive in and know what's exciting, amazing, and new about iOS 12.
New & Advanced Features Of iOS 12
1) How To Limit Your App Use?
You, me, and everyone around us have an addiction to Facebook, Whatsapp, Instagram, or gaming apps like the fortnight or PUBG these days. Did you get distracted during work hours because of this addiction? Do you lose your productivity because of this addiction? If yes, then now you have a solution. With the screen time feature, you can track how much time you invest in which app during the day which brings you to the conclusion where actually your time goes. Once you get the culprit apps, just lock it down. You can fix the number of hours you can have access to these apps as per your wish. Isn't it a helpful feature? Also, You have the right to prohibit access to the R-rated content on the iTunes store.
2) Memoji Customization
After the achievement of animoji, now Apple has come up with Memoji. Memoji is way better than animals playing creatively. It now has the animated versions of your real face for your texts and photos. The TrueDepth scanning technology is used by Apple to create the Face ID for getting the smiles, laugh, and frowns of the users.
3) Customized Group Notifications
To be true, this feature is considered as one of the best one among all others. Now, let me tell you why? Do you feel annoyed when there are 10 to 15 WhatsApp notifications, 4 to 5 Instagram notifications, 8 to 10 Facebook notifications on your screen? If yes then with group notification feature, all the notification from one app are clubbed without cluttering your phone's screen. You won't get disturbed with too many alerts.
4) AR Measure App
You don't need a measuring tape or ruler for measuring things around you. With the new AR measure app, the camera and the Apple AR technology conjointly measure the size of the any of the nearby objects. Now can you can just call your carpenter and tell the size of the cupboard you want or order the size of the bed in your bedroom without having to actually measure it.
5) In-built Thesaurus
This feature won't be of great use to everyone but a commendable feature for people indulged in the writing profession. You don't need to open a new web page to search for a better or improved word. With iOS 12 in-built thesaurus feature just look up option will show you the better word for already used word.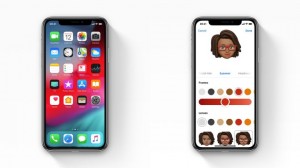 6) Bedtime DND Mode
While you are at sleep, you don't want any disturbance. For that iOS 12 brings the night mode. This feature dims your screen's brightness for those sleeping hours and also not allow the notifications to pop on the screen. A baggage of notifications would be waiting once the sleeping hours get completed.
7) Voice Memos App
The simple structure of the voice memos remains the same with a bulk of added functionality. You can record a voice memo as usual but now along with that you can also cut the sound in the middle, add new sounds, and replace the sounds. The added feature is that the important voice memos can also be imported in the Garage band.
8) Live Listen With AirPods
Well, the Handy wireless AirPods are already a big hit. It obviously makes the music have plugged into beautiful but now with the Live Listen feature, you can also have access over how you can listen to the voices around you.
9) Animated Activity Sticker Messages
With the integration of iOS 12, you can send animated stickers relating to your activity in the text format to your friends and relative or whoever you are talking to.
10) Favicons in Safari
Favicons are basically the small icons which are placed next to a website name in the browser. When there are too many tabs opened, chances are there you get lost in the flood of tabs. Favicons in the safari would make it easy for you to identify the tab you want to access.
The features have been amazing and it will be more amazing when you get iOS 12 in your device and you start using it.
Pratik Kanada
I am Pratik Kanada, founder & CEO of 360 Degree Technosoft, which makes app ideas into reality by providing unique design and development services across iOS and Android platforms. I generally write blogs on mobile technology, app development and app marketing.