Artificial Intelligence App Development for Intelligent Businesses
AI development services offer enhanced customer experience by integrating AI into the products and services your business offers. Our Artificial intelligence developers are well versed in developing BI solutions, computer vision apps, voice assistants, chatbots, and NLP-based apps.

Our expert team creates world-class solutions for startups, enterprises, and agencies working in different categories like health, eCommerce, and several others. We have immense experience in creating apps with deep learning, ML, and natural language processing.

Let's get together and create the next trending feature-rich Artificial Intelligence project.
Artificial Intelligence Development Services We Offer
Here is a list of AI services we offer to our esteemed clients. Let us know which is the one you are looking for to integrate into your project.
Machine Learning
Our Machine Learning development company creates AI solutions that collect unstructured data and turn it into useful insights that can drive business growth.
Business Intelligence
Our AI development company has come up with software that creates strategies that do customer analysis, performance analysis, forecasting, and optimization.
Chatbot Development
We intend to create chatbots that can interact like humans and make your product or service interactive for improved customer engagement.
Voice Assistant
Our experienced team of developers develops voice assistants using voice recognition and NLP for brand awareness and improved productivity through voice search.
Natural Language Processing
With help from NLP & NLU, our team can come up with an effective solution to get constant customer feedback to boost business revenue.
Computer Vision
We create solutions for object recognition and image classification by making use of deep learning-based visual search and Amazon rekognition.
Hire our Artificial Intelligence developers and get quality services at reasonable rates.
Why Choose 360 Degree Technosoft for AI Development?
360 Degree Technosoft hires the best AI developers having ample experience to design and develop a great app.
One of the reasons you should hire us is because we have good decision-making skills and skilled developers expert in their field. We ensure all the features you described are integrated properly into your app.
Our AI software development services providers are always available for client communication, sharing project updates, taking feedback, and solving client queries and operations.
360 Degree Technosoft has an impressive portfolio of having developed 600+ apps and 100+ websites for startups, big brands, and enterprises.
We assess the project requirements and define a timeline. Our developers make sure to deliver the project within the decided timeline.
Our app development agency makes sure to not just provide a great solution but also to provide post-launch support for its maintenance.
Industries We Cater
Bucket of industries we build AI apps for. Which industry are you willing to develop your app in?
Technology Stack
TensorFlow | MXNet | Caffe2 | Chainer | Theano | NVIDIA Caffe | PyTorch
Core ML | Microsoft Cognitive Toolkit | Kurento's Computer Vision Module
Sonnet | Tesnor2Tensor | Tf-Slim | TensorFlow Probability
Metric Learning | Few-Shot Learning | Supervised/Unsupervised Learning | Clustering
CNN | RNN | Manifold Learning | Representation Learning | Bayesian Networks | Variational Autoencoders | Autoregressive Networks
Azure | Azure Cognitive Services | Azure Bot Service & Bot Framework | Amazon Machine Learning | Amazon Recognition | Language Understanding Intelligent Service | Amazon Lex | Amazon Polly | Azure Machine Learning | Cloud Machine Learning Engine | Cloud Vision API | Cloud Natural Language | Cloud Speech API | Dialog Flow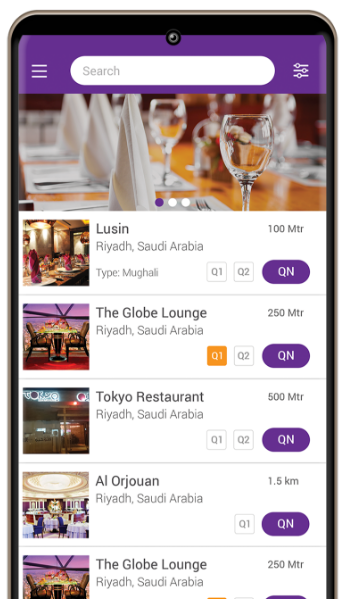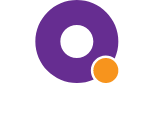 Get suggestions for the best places to eat, opening and closing time, menu, and address. Book your table in advance and get the status of the waiting line with the QueueIn app.
View Portfolio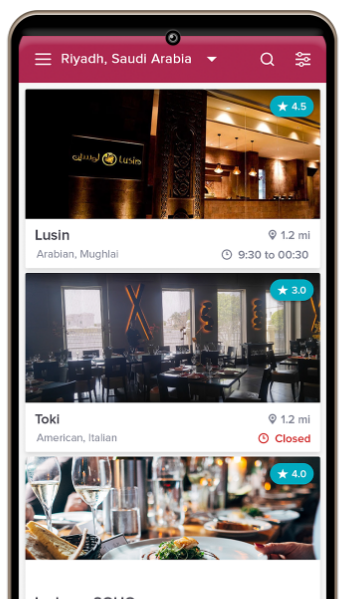 Reservation assists to search for the restaurants, choose the date, time, members to dine, and book. You can also select the pickup option and get food delivered at home.
View Portfolio
Join The Club
These are the people who made their Android apps with us. Just have a look
what we made for them in the portfolio section.







FAQs
Attempted Answers
Answers to some of the common questions about AI Development. We are here to answer anything that pop-ups in your head. Feel free to share any questions you have.