Hire Dedicated .Net Developers for a Nifty Solution
Develop your solution with .Net developers from the top Dot Net development company. We have a proficient team with a wealth of knowledge and years of experience. We deliver industry-specific solutions, follow the agile development process, and provide timely delivery of the project. We build all types of apps, native apps, cross-platform apps, web apps, and desktop apps as well. Our entire dot net development is conducted in-house from designing to development, from testing to deployment, we take care of it all.
Hire Top .Net developers or an entire team from 360 Degree Technosoft and get a quality solution at a reasonable rate. Pick up your phone and give us a call now!
Our .Net Development Expertise
Our .Net development company has various expertise and delivers different services to our clients. Here is a list of .Net development services we deliver.
Custom .Net App Development
Our Dot Net development company understands the project requirements and integrates them perfectly while creating the backend for the mobile app development project.
.Net Web
App Development
Our .Net engineers are experienced in developing stable, lightweight, and future-ready web apps. Whether it is a simple or complex web app, we tailor it to your needs.
.Net Microservices Development
We create complex microservice infrastructures using advancement tools. We program, debug, & create various organizations working on a system with containerized Microservices.
.Net Migration
and version Updation
Our .Net programmers guarantee smooth transformation of the project, migration, and modernizing the code to work the functionality of the remodeled app.
.Net Support
and Maintenance
Our team of developers provides excellent support and maintenance service making sure faster-loading speed, reduced downtime, and glitch-free plugin performance.
IoT and
Embedded Systems
We provide versatile solutions for IoT-enabled devices, location-based mobile and web apps, and smart sensors for building embedded systems for remote monitoring.
Hire our skilled .Net developers to create amazing websites, desktop apps, and backend for mobile apps. Schedule a call and discuss your project.
Why Should You Hire Our Dot Net Developers?
We offer everything that you need from a top .Net development agency. We have every quality you desire in a web & mobile app development company.
Agile Development
We follow the agile development process for building our .Net solutions. We develop in a particular flow that helps us deploy the project faster.
Quick Response Time
We assign a project manager for communication and you can also talk to your developers yourself. They ask for feedback and make changes suggested by you in the project.
Competitive Pricing
We don't cost you big unexpected bucks. We provide competitive and fair pricing according to market rate based on your project requirements, features, and functionalities.
On-time Delivery
Our team of dedicated .Net developers stays in tune with the development timeline. We build our project in time and launch it as per the deadline decided at the consultation stage.
Source Code Ownership
We provide the source code ownership of the project to the clients after the project is developed and launched in the open market. The client has complete control of the source code.
Post-Launch Support
We provide post-launch support and maintenance services for every software we develop and deliver. We make sure that your project is running smoothly and steadily.
Our Hiring Models
We have three models through which our clients can hire us. Based on the type of project and its requirements, you can choose a model that benefits you the most.
Dedicated Developers
You can interview our developers and choose any developers to work full-time only on your project. This model works well for projects that go on for a long time.
Per Hour Model
You can fix a rate per hour for the entire project and pay only for the number of hours the team works on your project. Suitable for projects with flexible needs.
Fixed Cost Model
The project requirements are fixed based on which a cost is decided which remains the same. Suitable for the minimum viable product development.
Hiring Process Followed By 360 Degree Technosoft
Some simple steps you need to follow and you can hire us. Here is what you need to do and what we would do to start this project.
What You Can Do
---
Contact us

Discuss your project

Interview our developers

Documentation

Get started
What We Will Do
---
Provide the free consultation

Provide budget estimation

Offer different hiring models

Assign a project manager & team

Project kickoff
Coding Standards Our .Net Developers Follow
We have pre-decided standards to follow while coding for every developer. This helps maintain consistency and proper flow while coding.
Naming Scheme
Use of Indentation
Proper Documentation
Code Grouping
Open Source Code
Follow DRY Principle
Industries We Cater
We provide web and mobile app development services in different industries. Which industry are you working in and want to develop the .Net solution for?
Technology Stack
ASP.NET | Azure | SharePoint | MVC | Silverlight | SignalR | WinForm | Windows Services WorkFlows | Web API | Web Services
Kentico | Ektron | Orchard | Sitecore | DotNetNuke | Umbraco
Infragistics | Telerik | ComponentArt | Obout | DevExpress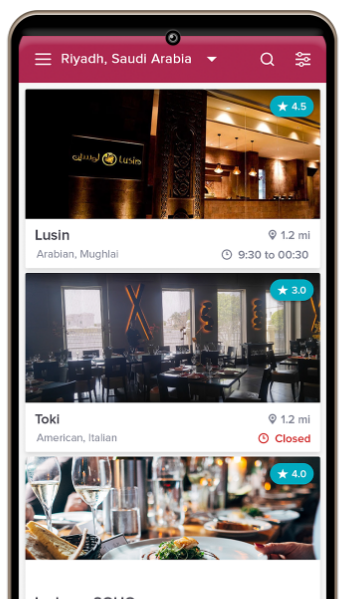 Reservation assists to search for the restaurants, choose the date, time, members to dine, and book. You can also select the pickup option and get food delivered at home.
View Portfolio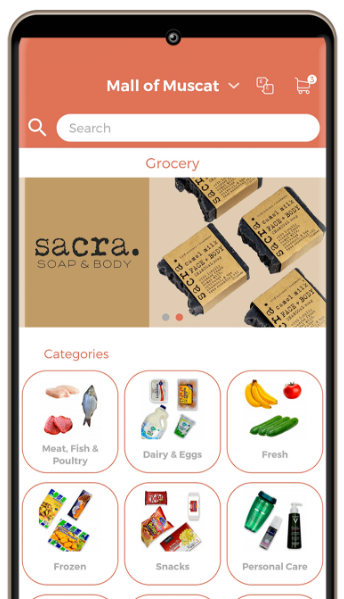 Choose from 8600+ quality grocery products and get them delivered to your doorstep. Get favorable discounts and offers and pay for your order from the Drewel app.
View Portfolio
Join The Club
These are the people who made their Android apps with us. Just have a look
what we made for them in the portfolio section.







Testimonials
Check out what our clients have to say about our services. Let's work together and you can be our next on this list.
Ian P.
Contacted several Indian companies but no one was able to deliver the solution I needed. I found 360 Degree Technosoft and they successfully delivered the solution I required. I really liked the team and their amazing work. Definitely my development partner for the next project.
John C.
360 Degree Technosoft's efforts are exceeding expectations. The app has captured the interest of several users and its popularity continues to spread across the country. The client commends the team for always adhering to the set deadlines and for producing above-average outputs.
Safrat S.
The apps were developed & released on the App Store and Play Store successfully. Though it's too early to gauge concrete results, the app performs as expected & has received positive ratings. They took our ideas & developed them into an application & it was right 95 percent of the time.
David D.
Very responsive from the beginning to end and really worked hard to help the process, along with getting the app approved by Apple. Great work, a pleasure to deal with. I have already hired them for more apps.
Jesper S.
360technosoft delivered an outstanding job for Sonion, and completed the app on time with excellent service. Additionally, 360technosoft was able to contribute with new ideas for the design and managed to create a tool that enable us to update the App a lot easier in the future.
FAQs
Attempted Answers
Your quest for answers has ended. If there is any question that remains unanswered, feel free to share with us, we will be happy to help.
Mobile Apps Developed
Still Counting
Web Apps Developed
Still Counting
Satisfied Clients
Still Counting
Countries We Serve In
Still Counting