Find your big role In our purposeful team
Join the team to create digital products that the world has never seen before!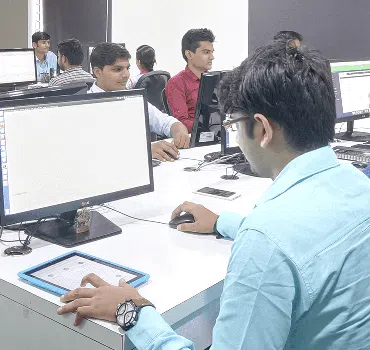 Come on, Roll up your sleeves
We're building products for the world
Yes, it's a serious stuff we do. We take challenges; solve them with artful skills, innovative abilities, faultless coding, well-planned strategies, mindfulness of marketing and lot more. Ours is a destination for growth and development in Web careers. 360's team always backs you up, inspires everybody to go beyond the boundaries of capabilities. We make sure you enjoy what you do. Our appraisement is perfected to suit your professional and personal growth.

Catapulting Healthy
Web Careers

Fair-shared & Handsome
Compensation

Positive Atmosphere &
Cooperative Culture

Multidimensional Growth
Opportunities
Learning and Improvement
Conveniences
Time Maintenance
Assistance
Values
What We Care
Gopal Rathod
Project Manager
Being a pioneer employee of the company, I have seen the company reach the progress to perfection stage. There is no page left unturned when it comes to following the new trends, managing the clients, and employee satisfaction from the company's side. I have grown as a developer ever since I joined the company and always look forward to growing even more as an individual and as a company employee. It's a delight to work at such a place where working in a team is easy. The team members here are co-operative and active which makes handling the complex projects easy for me as a Project manager.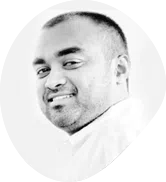 Vihar Rana
Project Manager
I have been a part of the company since its inception stage. I have seen the company grow and so do myself. The bucket of my skills has increased and enhanced with each passing day in the company. From designing skills to developing skills, from client communication to business analyst and now finally the Project Manager, I have tasted each flavor of the app development cycle with 360 Degree Technosoft. There is no better place than 360 Degree Technosoft to learn intuitive things, share tech nuances, challenge your work abilities, and explore yourself as a member of IT.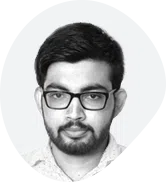 Koshik ojha
Front-end Developer
Working as a front-end developer for a long time now. The company has given challenges, opportunities, guidance, and experience of a lifetime. The journey of working with 360 Degree Technosoft is very remarkable and looking to grow me and the company in the upcoming years.
Leena Sagar
PHP Developer
Excellent company to deal with for any sort of custom software from small to medium to enterprise level solutions. Great entry level position with stability, structure, and guidance from management and a great place to work. The company is very caring towards the employees as well as their service users. Working in the firm like this would not only motivate yourself but inspire you to be something in your life. Overall it has a happy work environment with high energy and is a positive place to explore your developing abilities.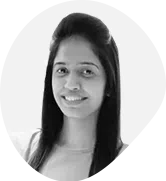 Himali Shah
iOS Developer
360 Degree Technosoft is a good company which gives you a bright opportunity to grow professionally. The workplace is very friendly giving chances to learn new things with supportive mentors. This is my second company as a developer and I really enjoy working here. The company possesses good clients and challenging projects to enhance my developing skills.
Jignesh Audichya
Business Development Manager
I have been a part of the company for 7 years. It's no more a company; it's like a family you never want to leave. The projects I work on and the people I work with are amazing. The work environment and the culture is flexible and friendly which always keeps you motivated to work more and grow yourself personally and professionally. Also, the company is always supportive when you have a new idea to share or have an innovative approach to work. The prompt decision of your shared feedback and easy implementation makes you believe in yourself as an integral part of your work family.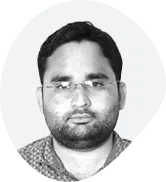 Jaydeep Pawala
Android Developer
Time just flew by!!! I have spent a plethora of days and still counting. My journey as a senior Android developer has been cherishing. The company polished my skills, helped me upgrade my knowledge base and believed in me while handing me over the tough projects. The superiors are highly supportive and always ready to solve my queries. The environment is really friendly and flexible. You feel free and relaxed giving a push to your creative and analytical approach.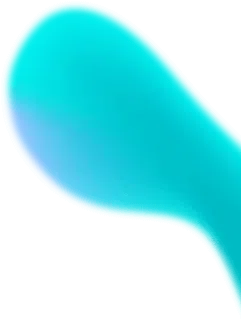 Let's discuss your app idea
Connect, Consult, and Create an Amazing App With Us
Confused with your ingenious app idea?
Get a free consultation with our domain experts.
Contact us today!
India

+91 9081888816

USA

+1 914 279 1472

Germany

+49 176 56811170