Leading Python Development Company
Python is general-purpose and dynamic programming for both QDs (Quick deployment and Quality development) for developing backend systems for web & mobile apps, IoT, Machine Learning, or AI. Python development services are all about automating repetitive tasks and saving time, energy, and effort for the developers. Python is well-known for its readability, easy learning scale, and convenient implementation. Python programming language has simple syntax, binding options, and dynamic typing making it one of the trending programming languages.

We are well-versed in delivering trending digital solutions for your business. Our developers are into custom python development tailored as per the client's requirement.

Your project will be great. Just give us a call, don't wait.
Python Software Development Services We Deliver
List of services we deliver to our esteemed clients for their projects.
Python Backend
Development
Python coding experts at 360 Degree Technosoft have hands-on expertise in creating and managing large-scale backend systems for websites and mobile apps.
Python Web
Development
Our python web developers create responsive web apps using the latest tools and frameworks to stay abreast among the competition.
Python IoT
Development
The Internet of things is highly popular and 360 Degree Technosoft has the technical expertise to develop and deliver IoT apps using python.
Python Machine
Learning
Python has a consistent syntax which makes it the preferred choice to build machine learning algorithms and our developers have ample experience in doing it.
Python Custom
Development
We develop differently for every client. We gather the client's requirements and create a custom solution designed and developed specifically for the client and their end users.
Python Support &
Maintenance
Our python django development company not only assists our clients with development, but we also take care of their projects even after the project is completed.
Python QA &
Testing
Our python development company in USA indulges in manual & automated testing. We double-check our end result works well on devices of all types & sizes without any glitch.
Python CMS
Development
Our Python development company creates secure & user-friendly content management systems for startups and big enterprises. Manage your content precisely with python.
Python Migration &
Upgradation
Whether you want to upgrade your current version of Python or migrate from other platforms to Python, our development team can help you with all.
Let's Start a New Project Together
We are just a call away.
Why Choose Python Web Development?
Python offers a bunch of benefits that makes it a better choice for web development projects.
Massive Community Support
Python being such a popular language has a huge developer community. This way every error has a quick solution available from the community.

This language has an impressive set of libraries available for the developers to pick and work on. This cuts down the development cycle and enables faster deployment.
Python platform is open-source and free. This is one of the basic reasons clients prefer this language for their development projects. It helps reduce upfront development costs.
Python has a very simple syntax and ease of use. Our developers, therefore, love using python programming language for our esteemed clients.
User-Friendly Data Structures
Python has in-built data structures that help in developing dynamic and high-level data typing to deploy quality apps in a short time span.
With a massive library available for the mobile app developers, the development cycle cuts short making it easy and quick to market the app.
Our Python Development Process
We are a python development service provider that follows a process for delivering cutting-edge software to their clients.
Post your inquiry
Book a free consultation
Choose your hiring model
Give your feedback during the development cycle
Check your website or app live
what you need to do
What we do
Project analysis
Creative designing
Quality development
Timely deployment
Maintenance and support
Technology Stack
Firebase | Redis | PostgreSQL | MonogoDB | MySQL | SQLite
Fabric | Pika | GData | Urlib2 | Pillow/PIL | Requests
Beautiful Soup | South | NumPy | Asyncio | Celery | Memcached | Gunicorn | Virtualenv | SQLAlchemy | Pycrypto
Why Should You Hire Python Developers
From 360 Degree Technosoft?
Get feature-rich, smoothly functional software developed by the best Python developers. We can deliver exactly what is demanded from us.
Industry experience of 10+ years
Adept with the latest tools and technologies
Interview every developer yourself
Entire development in-house
Multiple hiring models with complete transparency
Bug-free coding
24*7 availability
Custom development from scratch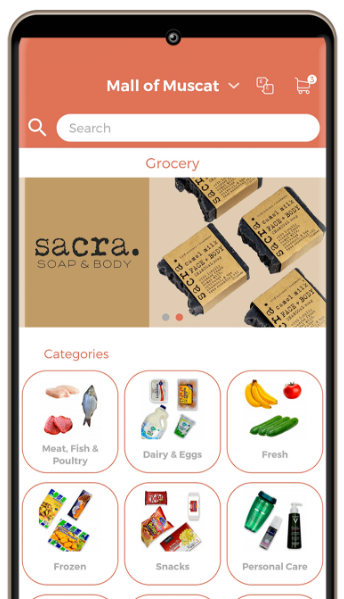 Choose from 8600+ quality grocery products and get them delivered to your doorstep. Get favorable discounts and offers and pay for your order from the Drewel app.
View Portfolio
Qwikdine allows people to scan the QR, get the menu, and order right from the table. Users can also customize their order, pay from the app and tip the waiter as well.
View Portfolio
Join The Club
These are the people who made their Android apps with us. Just have a look
what we made for them in the portfolio section.







FAQs
Attempted Answers
Do you want to know a little more about Python development services? Get all your questions answered right here.