Hire Proficient Python Developers for Precise Web Development
Our python development company uses advanced technology to develop profitable IT solutions for your business. Hire our Python developers that work on popular Python frameworks like Django, Flask, Tornado, and many more.

Our team of experts excels at integrating Artificial intelligence, machine learning, and deep learning into python projects. We use agile methodologies to deliver our projects on time to our esteemed clients.
Develop your website in Python with the world's best developers. Schedule a call and we can start working on your project.
Our Python Development Expertise
Our dedicated python developers have the potential to work in different industries and deliver their expert services.
Custom Python Web Development
Hire remote developers from 360 Degree Technosoft to develop a website customized as per your needs. Discuss your requirements and get a tailor-made solution.
Python Migration & Integration
Migrate your existing app from any platform to Python. Our Python web developers make sure the transition is smooth and runs properly after the switch.
API
Development
Our Python developers build API for the android and iPhone app development. Our APIs provide access to a platform to transfer data securely and in a stable way.
AI & ML App Development
Our experienced developers make use of various libraries for developing python apps and integrating artificial intelligence and machine learning in them.
Data Scraping Services
Pick our python development company having expertise in identifying & extracting huge unstructured data & converting it into a structured format using scrapy modules.
SaaS Development
Our web developers deliver SaaS solutions with Python frameworks. They are robust, scalable, fast, and secure functioning at reasonable rates.
Hire our python developers to work on your dream project. Schedule a call and get a free consultation with our experts.
Why Hire Python Developers From 360 Degree Technosoft?
Hire the best Python developers with a great skill set to work on your
project. Get quality output and quick delivery.
Source Code Ownership
We deliver complete ownership of source code to our clients after the project is launched in the Play Store. We don't have any ownership over the project.
Technical Expertise
Our entire team is technically equipped with great skills. They have knowledge of the latest tools, technologies, and trends and make future-ready projects.
Experienced Team
Our team has hands-on experience in working with the top and trending technologies and delivering the best output and ultimate client satisfaction.
Delivery Management
We measure the productivity of the dedicated team, KPIs, and metrics, monitor software quality, manage deliverables, and launch a successful project.
Team Management
We have a project manager that manages your project and your team and makes sure you have a flawlessly functioning product in dedicated time.
Zero Ramp-Up
We kick off new projects fast. We take care of assembling the expert team of Python Developers to work on your project and take new initiatives real quick.
Hiring Models We Provide
We have multiple hiring models so that our clients can hire us based on
their different project needs.
How Can You Hire Our Python Development Company?
Just a few simple steps and you can hire us for your project.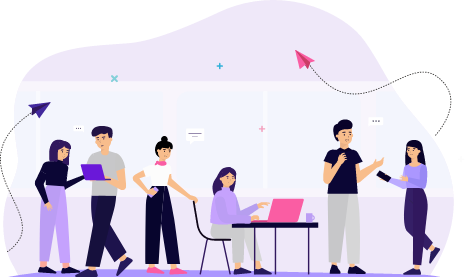 Call us and book a free consultation
Discuss your project requirements with our experts
Get a project proposal and ballpark estimation.
Get your project started and live after the decided timeline.
Coding Standards Our Python Developers Follow
Our entire team follows specific coding standards to deliver a clean and steady code that runs the app perfectly well.
Secure
Procedural programming
DRY Principle
Indentation
Portable
Maintainable
Testable
Organized file
Code refactoring
Follow naming scheme
Industries We Cater
We deliver our services to multiple industries. Feel free to share which industry do you want to develop your web app in.
Technology Stack
Firebase | Redis | PostgreSQL | MongoDB | MySQL | SQLite
Fabric | Pika | GData | Urlib2 | Pillow/PIL | Requests
Beautiful Soup | South | NumPy | Asyncio | Celery | Memcached | Gunicorn | Virtualenv | SQLAlchemy | Pycrypto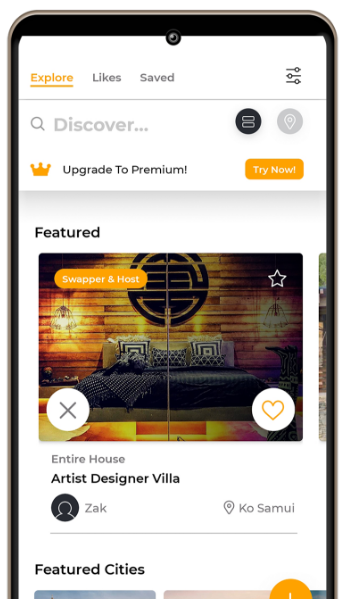 An app where people can browse the properties and swap their home affordably with their like-minded, instead of a hotel booking. see how we managed it.
View Portfolio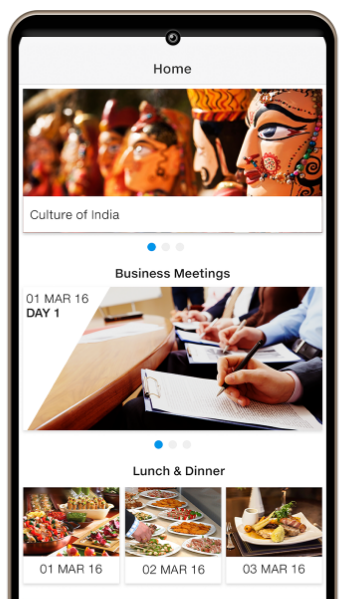 ABB app is for the invited ABB users. It schedules meetings, decides who will go and where and get food and beverages at the user's location during ongoing meetings.
View Portfolio
Join The Club
These are the people who made their Android apps with us. Just have a look
what we made for them in the portfolio section.







Testimonials
Check out what our clients have to say about our services. Let's work together and you can be our next on this list.
Ian P.
Contacted several Indian companies but no one was able to deliver the solution I needed. I found 360 Degree Technosoft and they successfully delivered the solution I required. I really liked the team and their amazing work. Definitely my development partner for the next project.
Carter J.
360 Degree Technosoft's efforts are exceeding expectations. The app has captured the interest of several users and its popularity continues to spread across the country. The client commends the team for always adhering to the set deadlines and for producing above-average outputs.
Safrat S.
The apps were developed & released on the App Store and Play Store successfully. Though it's too early to gauge concrete results, the app performs as expected & has received positive ratings. They took our ideas & developed them into an application & it was right 95 percent of the time.
FAQs
Attempted Answers
We have got everything covered by PHP. Feel free to shoot any other questions you have in mind. We will be of your assistance.
Mobile Apps Developed
Still Counting
Web Apps Developed
Still Counting
Satisfied Clients
Still Counting
Countries We Serve In
Still Counting