Hire Dedicated Blockchain Developers For Best Business Solutions
Blockchain is a decentralized digital ledger that keeps track of thousands of transactions. Hire dedicated blockchain developers from 360 Degree Technosoft who are adept at building different apps like smart contracts, digital cash systems, ledger transactions, blockchain wallets, and many more.
Our team keeps a track of the latest trends and advancements in the market and makes sure to integrate them into the solution.
Looking to outsource your blockchain solution? Hire our entire team or just dedicated developers to work on your project. Give us a call and discuss your project requirements.
Our Blockchain Development Expertise
Our software development company delivers different services. You can pick your service based on your blockchain project requirements.
Wallet Development
A blockchain wallet is like a digital safe. Hire our top blockchain development company to build an online mobile wallet, and bitcoin wallet to deliver secure software.
Blockchain Banking Solution
Get blockchain solutions for banks, including cryptocurrency payment integrations. We build all software with world-class KYC and Anti-Money Laundering protocols.
Cryptocurrency Development
Hire the best blockchain developers from a leading blockchain development service provider to integrate bitcoin and other cryptocurrencies into the system.
Smart Contract
Hire our remote blockchain development company to create exchange platforms, smart contracts and eWallet apps for multiple platforms.
Hyperledger/Ethereum
Our team of expert developers has profound knowledge and experience in working on multiple Hyperledger and Ethereum frameworks.
Supply Chain
Our veteran team is well versed in building solutions to improvise the transparency and traceability of various transactions with supply chain solutions.
Crowdsale
Our blockchain development agency creates crowdsale contracts to manage cryptocurrencies in a better way and maintain the sales process appropriately.
ICO Development
Our dedicated blockchain developers take care of everything from conceptual token design and ICO smart contracts to website development and support for ICO.
POC Development
Our team of developers creates a Proof of contract for your business use case and tests your solution to improve your operational efficiency and productivity.
Hire dedicated blockchain app developers to properly understand your project requirements and integrate them into your project. Request your free quote now!
Why Should You Hire Our Blockchain Developers?
What do you expect from your blockchain development services? Quality development, timely delivery, smooth user experience, or amazing design? Everything you desire is delivered by our team.
Delivered as Decided
Our developer works hard and delivers the solution on the decided timeline. We do not hang our clients waiting or delay in deploying our work.
Amazing User Experience
Our Blockchain app designers create a user interface that looks good and a user experience that is simple and easy to understand and navigate.
Source Code Ownership
Our blockchain development company in the USA hands over the entire source code ownership to the clients once the blockchain project is completed.
24*7 Available
Our team is available for communication 24*7. We take the client's feedback at every phase of development and integrate it into the project with perfection.
Complete Transparency
We maintain complete work transparency with our clients. We use project management tools like Basecamp, Asana, and Worksnaps for tracking work.
Flexible Engagement Models
360 Degree Technosoft offers multiple models for hiring clients. Clients can choose any model based on their project requirements.
Hiring Models Our Blockchain Development Company Offers
We offer three hiring models for our clients to choose from. Clients can choose as per their project requirements.
Fixed Cost
Features and functionalities of the project are fixed and based on that a cost is decided. Both the features and cost remain the same in this project.
Per Hour
In this model, the clients have to pay only for the number of hours the developers work on the project. The price per hour is decided beforehand.
Dedicated Developers
Hire developers to work full-time on your project. Interview & hire developers and pay only for the developers that work on your project.
How Can You Hire Our Blockchain Development Agency?
You are just a few steps away from hiring the best blockchain app development company.
Follow these simple steps right away.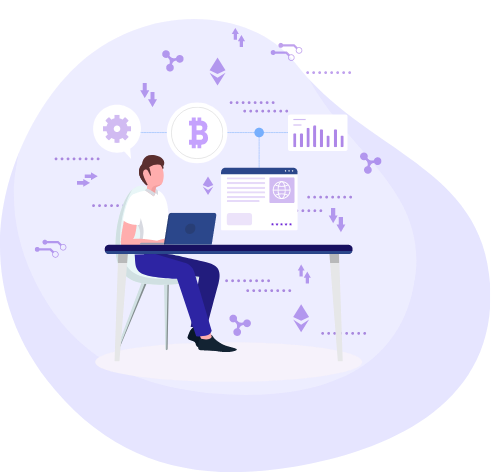 Contact our company through Skype, email, or call.
Consult with our blockchain experts for your project.
Get a budget estimation and timeline for your project.
Choose a hiring model that fits your requirements.
Sign off and get started with the development.
Coding Standards Our Blockchain Developers Follow
Some simple standards to maintain the standard of the code we create. We make sure to create the best of the best.
Naming Scheme
Indentation
Proper Documentation
Code Grouping
Code Commenting
Source Code Readability
Industries We Cater
Work on the idea that is moving in your head. Choose your industry and convert your blockchain idea into an app.
Automobile & Transportation
Technology Stack
Hyperledger | Ethereum | Solidity | ICO
MySQL | NoSQL | PostgreSQL | Oracle | MongoDB | Amazon DynamoDB | SQL Server/Microsoft
CodeIgniter | Laravel | Django | Ruby on Rails
ReactJS | ChartJS | AnimeJS | jQuery | D3JS
JIRA | Basecamp | Asana | Azure | DevOps
EatEasy is the world's first offline food ordering and delivery app in the UAE. The app enables users to book a table, order food and get it delivered, or pick up food from restaurants.
View Portfolio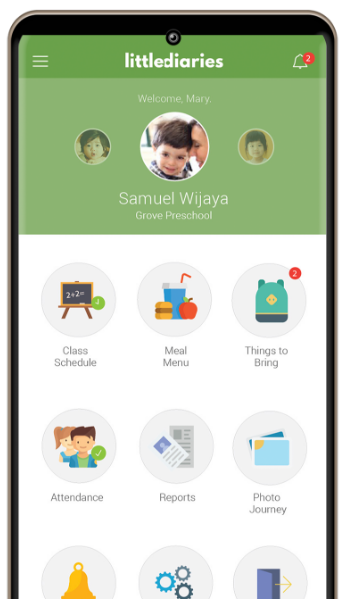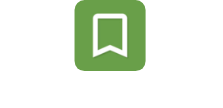 Littlediaries is a digital school diary that keeps track of a child's routine activities, educational progress, attendance, food habits, water intake, sports activities, nap time, and every detail.
View Portfolio
Join The Club
These are the people who made their Android apps with us. Just have a look
what we made for them in the portfolio section.







Testimonials
Check out what our clients have to say about our services. Let's work together and you can be our next on this list.
Ian P.
Contacted several Indian companies but no one was able to deliver the solution I needed. I found 360 Degree Technosoft and they successfully delivered the solution I required. I really liked the team and their amazing work. Definitely my development partner for the next project.
John C.
360 Degree Technosoft's efforts are exceeding expectations. The app has captured the interest of several users and its popularity continues to spread across the country. The client commends the team for always adhering to the set deadlines and for producing above-average outputs.
Safrat S.
The apps were developed & released on the App Store and Play Store successfully. Though it's too early to gauge concrete results, the app performs as expected & has received positive ratings. They took our ideas & developed them into an application & it was right 95 percent of the time.
David D.
Very responsive from the beginning to end and really worked hard to help the process, along with getting the app approved by Apple. Great work, a pleasure to deal with. I have already hired them for more apps.
Jesper S.
360technosoft delivered an outstanding job for Sonion, and completed the app on time with excellent service. Additionally, 360technosoft was able to contribute with new ideas for the design and managed to create a tool that enable us to update the App a lot easier in the future.
FAQs
Attempted Answers
Ask. Don't hesitate. Let's do it to innovate. Get all your queries sorted out right away.
Mobile Apps Developed
Still Counting
Web Apps Developed
Still Counting
Satisfied Clients
Still Counting
Countries We Serve In
Still Counting