Top NFT Marketplace Development Company to Work With
We can help you launch your own non-fungible token development that enables your customers to have a smooth buying experience, whether gaming cards, software licenses, digital collectibles, artwork, or real-world assets. Our developers create NFT marketplaces where anything can be tokenized.

NFT works like a revenue system for musicians, artists, and other unique creators. It is of great importance in art and games and adds innovation to multiple services by integrating AR/VR. Any digital file can be converted into an NFT. Non-fungible tokens are the files tracked by the same blockchain technology which supports cryptocurrencies like ethereum and bitcoin. This helps buyers and sellers keep a clear ownership record of the file.

If you are looking to hire NFT developers for your unique digital asset, we can give you a hand with that.
NFT Development Services We Offer
Clients with different needs approach us. We have a solution for every requirement you have. Hire our NFT development services and represent a large number of users and investors.
NFT Marketplace Design and Development
Our developers have experience with ERC-721 & ERC-1155 standards, smart contracts, and IPFS protocols. Our team creates a user-centric NFT marketplace platform to create and trade NFTs.
NFT Smart Contract Audit
With our Non-fungible smart contract audit services, our team tests smart contracts on your NFT platforms and makes sure that they are free from any bugs and breaches.
NFT Development
Our NFT blockchain development team also delivers a token creation feature as a service to the NFT marketplace allowing users to mint tokens on the platform for virtual or real-world assets.
NFT Marketplace Support & Maintenance
Our NFT marketplace development company checks for new OS releases, monitors and manages third-party upgrades, and makes sure nodes are working flawlessly.
Searching for reliable nonfungible marketplace developers to build your project? You have landed at the right place, just schedule a call.
What Do We Offer in NFT?
Non-fungible token development is applied in different sectors. Here are some of the popular industries.
Crypto Collectibles
Sports
Art
Fantasy Sports
Accessories
Real Estate
Domain Names
Infrastructure Development
Video
Games
Music
Memes
Content
Software License
Features of NFT Marketplace Development
NFT has several interesting and useful features to integrate into the projects. Here is the list of features.
Tradability
This feature allows the user to trade in multiple virtual environments and marketplaces. If you are a non-fungible token holder, you can buy, sell, bid, bundle in various markets and app-specific currencies.
Scarcity
With smart contracts, developers can invest huge capital in the supply and enforce properties that cannot be changed after issuing the token. This increases the uniqueness of the asset.
Liquidity
Non-fungible tokens can be traded instantly which in turn leads to higher liquidity. They can be saved as security for liquid cash or other cryptocurrency forms for instant cash.
Interoperable
This feature allows the Non-fungible token to move to other ecosystems easily. When a new project becomes available, it is instantly visible for the wallet providers, allowing trading NFT in the marketplace.
Controllability
Non-fungible tokens are also fully programmable. Plenty of them have complex mechanisms like crafting, forging, random generation, redeeming, and such others.
Standardization
Non-fungible token development contributes to public blockchain allowing developers to come up with common, reusable, and inheritable standards for all of them.
Why Choose 360 Degree Technosoft for NFT Blockchain Development?
360 Degree Technosoft has veteran developers who can deliver output in a decided time and satisfy clients with quality services.
Transparency |
Our software development agency makes sure that the entire development cycle is completely transparent with our clients. This helps them build trust and be a part of the entire process.
Support |
Our developer's team provides 24*7 support to our esteemed clients. We are at their service to resolve their issues right when they need us.
Integration |
Our team offers API and external wallet integration to deliver our clients the best UI integration. Our NFT developers replicate the design into development.
Cross-platform |
NFT marketplace development offers cross-platform capabilities as they run on multiple blockchain platforms like Ethereum, Flow, Rubix, Matic, OpenSea, and Rarible.
| Security
Trading with Non-fungible tokens definitely needs a proper security system. We make sure your NFT marketplace is safe & secure and clients can deal with it very securely.
| Customization
Our clients describe their specific needs and solutions will be developed and delivered tailored as per their description by our developers.
| User Interface
Our expert team checks out the requirements and designs a very engaging and creative UI for the clients. We keep the user experience simple to navigate.
Technology Stack
Ethereum | Tezos | Flow | Cardano | Wax
IPFS | File coin | Pinata
Ethereum | Tezos | Dgoods | Tron | Binance
React Native | Hue | Vue.js | AngularJs
Industries We Cater
Bucket of industries we build AI apps for. Which industry are you willing to develop your app in?
Automobile & Transportation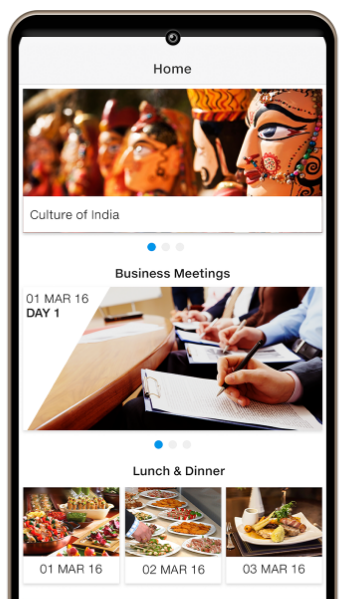 ABB app is for the invited ABB users. It schedules meetings, decides who will go and where and get food and beverages at the user's location during ongoing meetings.
View Portfolio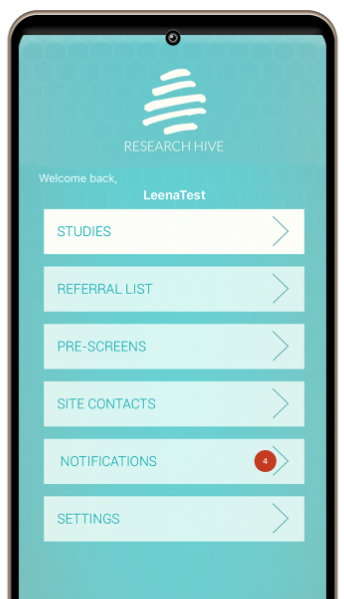 A clinical trial app that keeps a track of all the studies, and patients for medical research. The app is very useful for physicians and pharma companies
View Portfolio
Join The Club
These are the people who made their Android apps with us. Just have a look
what we made for them in the portfolio section.







FAQs
Attempted Answers
All the answers you are searching for are right here. Know everything you need to know about NFT Development right here.