Blockchain Dapp Development Company to Cater Your Development Needs
A decentralized app is basically a peer-to-peer network of computers instead of a centralized server. Dapp development is made on the blockchain which makes it private and secure. The control of these apps lies on the consensus instead of a single entity and hence there are no chances of fraud. They are open-source and used to interact with smart contracts. These can be built on various blockchain platforms like Hyperledger, Ethereum, EOS, Polkadot.

Our blockchain Dapp development company helps you with choosing the right platform and reliable storage.

Connect with us to get your project developed by the experienced dapp development services provider.

Dapp Development Services We Deliver
We provide custom DApp development services and develop a robust, scalable, and extensive solution using cutting-edge technology.
MVP Consulting
Our blockchain development company knows about the latest trends and helps you decide whether your idea can be practically implemented or not. We help our clients know the technical components and suggest a proper blockchain platform based on the client's needs.
User Interface
Our Dapp developers follow a well-structured process for designing the UI. We start from the idea to wireframe to low fidelity design & then to high fidelity design. The client gets an interactive prototype & user experience before actual development.
Decentralized Storage
Users are available with a plethora of cloud storage platforms that seamlessly supports the transaction. We not only help in the development but also assist our clients to pick the right storage platform which is secure and efficient.
Smart Contracts
One of our major services includes developing smart contracts on multiple platforms like Tron, Ethereum, neo, and others. Our Ethereum and Tron smart contract developers choose the platform based on the business needs of the client.
Dapp Porting
Our decentralized app development company creates a reusable codebase that runs on multiple platforms. We can help you move your current application running on any platform to the platform of your choice with our Dapp porting services.
Cloud Services
Our Dapp developers create the solution as microservices that are externalized by API. This will help you focus on the core business functionality. We make sure to deliver cloud storage for every microservice your business needs.
Dapp Upgrade
Every app must be updated from time to time to keep it trendy, engage users, and retain them. Our developers provide complete migration and upgrade services whenever needed. We create smart contracts and also upgrade the microservices.
Decentralized Exchange
We can develop a customized exchange platform just how our clients want it to be. The exchange platform can connect external exchange through distributed shared order books and APIs. We build a highly scalable decentralized exchange platform.
Customize your project as per your requirements and likes with the best DApp developers. Connect with us now.
Types of Dapps
There are primarily three categories of decentralized applications.
Type 1
Decentralized apps have their own blockchain. Take blockchain development, for example, it is also a type of Dapp. Other cryptocurrencies that have their own blockchain solution also fall under the Type 1 category.
Type 2
These Decentralized apps generally use Type 1 blockchain. They work as protocols with a token that keeps them working. They work as a top layer of the blockchain that offers some functionalities.
Type 3
Type 3 Dapps make use of type 2 as protocol and have tokens that are needed for them to work flawlessly. It is a decentralized data storage and communication network which replaces data centers and servers with extra computing resources for users.
Dapps Development Process We Follow
We follow the streamlined and agile development process to deliver a perfect solution in a prompt way.
Business Consulting
The very first step of Decentralized apps development is analyzing the business use case of the app. We understand the purpose, target audience, and the problem it will solve. Before starting the project, we understand the client's expectations to meet them on the same page.
Once our Dapp developer understands the project, we conduct a technical analysis on which blockchain is better suited, and what platform to pick, and a basic timeline to get it done with.
Design the Wireframe
The second step of creating Dapps involves designing the basic architecture of the app. The basic goal of designing the architecture is to create a proof of concept and show how all the pieces fit together.
Final Design
Once the basic architecture is finalized, the design moves to the next level. Low and high-fidelity designs are created which include elements like content, interactivity, and visual design. In this stage, how the design will look and work will be finalized which works as a clickable prototype.
Smart Contract/Wallet Development
The next step is creating the smart contract and wallet to allow an exchange of tokens within the Decentralized application. This will help in connecting the application to the blockchain and integrate the functionality.
Backend/Frontend Development
This stage of the development process includes developing the front-end and backend of the app. Our blockchain development company can choose any programming language which can make API calls to the backend.
Test Net Launch
The app is audited after the completion of development. Any potential errors and issues are resolved at this stage. After the error is solved, the app is deployed in the test net. This gives the clients and developers a chance to test it and make sure it works as planned.
Main Net Launch
If the test net launch is successful, a Decentralized application will be launched in the main net and available to the users to use fully.
Benefits of Building A Dapp
Solve your confusion about why you should develop a Decentralized app with a plethora of benefits it offers.
Automation
---
These applications are run by smart contracts which are self-executing and written in code that delivers automation. This will cut the transaction cost and deliver smooth peer-to-peer transactions. This also helps to reduce the cost related to auditors, employees, and legal advisors.
Open-source
---
One of the highlighting benefits of dApp development is that it is open-source which makes it open for review. This makes the development process flexible, fast, and highly secure as more input can be provided.
Incentivization
---
Dapps functions on an incentivized mechanism in the form of a token or digital asset. These tokens can be used to incentivize as bug bounties for blockchain. This benefits users and developers equally and increases engagement in the application.
Privacy
---
With the use of blockchain, the need for the user to create accounts is eliminated. Dapp recognizes every user by using blockchain-validated cryptography allowing better security, ease of use, and privacy.
Transparency
---
All the data is stored securely on a public ledger that records everything transparent, which ensures there is no chance of manipulation. The transparency eliminates the need for middlemen when it is about connecting with customers.
Zero Downtime
---
Ethereum Dapps development cannot be turned off or be non-functional. Hence, there is no downtime in this app.
Autonomy
---
Decentralized apps are run by the consensus of all the users which ensures no one can act dominant. This also includes the consent of a cryptographic algorithm which is used to show proof of value. Consensus is also needed when any changes are made to the coding of the app.
Fault Tolerance
---
Ethereum Dapps development is not based on a client-server network. Here a single code doesn't control all the records or transactions. Malfunction of a single thing is not able to crash the entire project.
Industries We Cater
Bucket of industries we build AI apps for. Which industry are you willing to develop your app in?
Automobile & Transportation
Technology Stack
JavaScript | TypeScript | Go | Node.js | Solidity
React Native | Ionic | Angular
Ethereum | Hyperledger | Celo | Polkadot | EOS | Corda | Tezos | Tron | Hashgraph | Stellar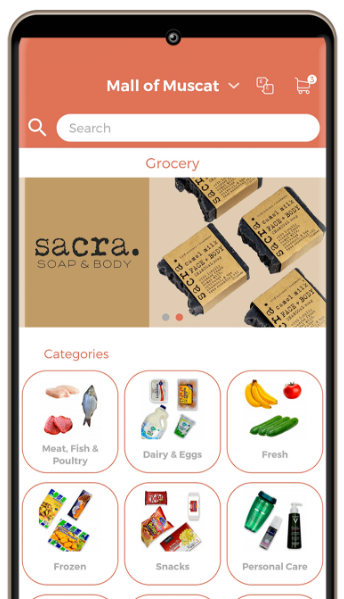 Choose from 8600+ quality grocery products and get them delivered to your doorstep. Get favorable discounts and offers and pay for your order from the Drewel app.
View Portfolio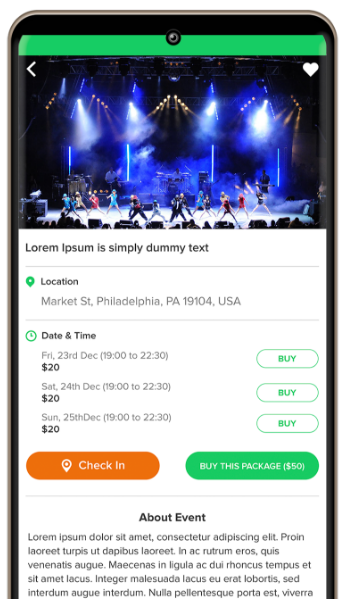 Search for trending hotspots, hang-out places, restaurants, & clubs from the Peekhunt app. Book VIP tables in advance & share your pictures & location with your friends from the app.
View Portfolio
Join The Club
These are the people who made their Android apps with us. Just have a look
what we made for them in the portfolio section.







FAQs
Attempted Answers
All mysteries of DApps development are resolved. Please share any queries you might have, we will cover them for you.