Hire Flutter Developers For Feature-Rich Apps
Develop a seamlessly functional cross-platform app using Flutter. Flutter provides a wide range of libraries and widgets to provide fast and easy development of the intuitive and engaging app with an amazing user interface.

Our Flutter app development company has worked in various industries and programmed future-ready solutions to drive business growth and increase return on investment.
Looking to develop your Android or iOS app in flutter? Schedule a call with our expert flutter developers and request your quote now!
Our Flutter Development Expertise
Our experienced flutter developers have skills in flutter platform delivering
Flutter App Consultation
Consult our developers and share your app idea. We will show you a practical implementation of your idea, a ballpark estimation, and a delivery date.
Migration to Flutter
Our flutter application development company migrates your application from any platform to flutter and makes sure it runs smoothly and without any glitch.
Support & Maintenance
Our mobile app development company provides support and maintenance services for the app we develop and makes sure it is up and running properly.
Cross-platform App Development
Our developers are not just experts in developing native apps but also very well versed with cross-platform app development.
Custom Flutter App Development
Our dedicated mobile app developers create custom flutter solutions tailored to clients' specific needs. We deliver what is demanded from us.
Flutter Dart
App Development
We use Dart programming language for easy rendering and quick execution to build native apps which are compatible with multiple devices.
Hire flutter developers from 360 Degree Technosoft with technical competency and timely delivery.
Why Hire Flutter Developers From 360 Degree Technosoft?
360 Degree Technosoft has skilled engineers, a veteran with flutter platform, and good with delivering projects on time.
Fast Development
Flutter is famous for building an app with a single codebase. This helps in saving development time and cost, allowing fast development and quick delivery.
Multiple Hiring Models
You can hire our flutter developers in many different ways. There are three basic models, hourly based, per hour model, and hire our dedicated resources model.
Highly Cost-effective
Our mobile app developers provide cost-effective solutions to our clients. We provide competitive rates and different hiring models to deliver the project requirements.
Agile Methodology
Our flutter development agency follows an agile methodology for project management. We have a transparent process and give timely builds.
Faster Performance
We develop mobile apps that run well on devices of every type and every size. We create apps to perform glitch-free and flawlessly in different browsers and devices.
Industry Best Practice
Our Flutter programmers have best practices to work on the latest trends and technologies and deliver quality output in decided time to our esteemed clients.
Hiring Models We Provide
Our clients have multiple options on how they want to hire us. Choose the one that fits well with your requirements.
Full-Time
Working Hours
8 Hours
Hiring Period
3 Months
Development Methodology
Agile
Communication Tools
Phone, email, Skype, Zoom
Project Tracking Tools
Jira, Asana, Worksnaps
Part-Time
Working Hours
4 Hours
Hiring Period
3 Months
Development Methodology
Agile
Communication Tools
Phone, email, Skype, Zoom
Project Tracking Tools
Jira, Asana, Worksnaps
Hourly
Working Hours
Flexible
Hiring Period
3 Months
Development Methodology
Agile
Communication Tools
Phone, email, Skype, Zoom
Project Tracking Tools
Jira, Asana, Worksnaps
How Can You Hire Our Flutter Development Company?
Just a few simple steps and our developers are all yours. Here's what you need to do to hire us.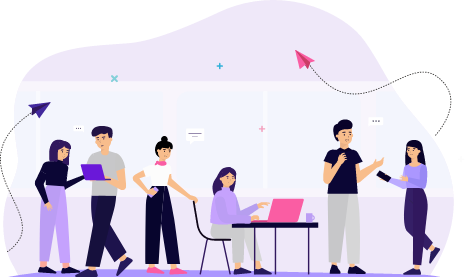 Contact us on Skype, email, or just call us.
Share your project requirements with us in detail.
Interview the selected candidates for your project.
Choose the hiring model for your Flutter project.
Start the onboarding process and assign tasks.
Coding Standards Our Flutter Developers Follow
We create some coding standards and follow them to maintain consistency and a proper workflow for the application developers.
Adequate Documentation
Proper Code Commenting
Indentation
Grouping of Code
Code Refactoring
Follow A Naming Scheme
Files Organization
Short Line Length
DRY Principle
Procedural Programming
Industries We Cater
We deliver our expert services in different industries. Here is a list of all the dominating industries we develop apps in. Xrundan app is a digital version of a treasure hunt. The quiz is held every Sunday and there are QR codes at the place of the event. Scan the code, answer the questions.
View Portfolio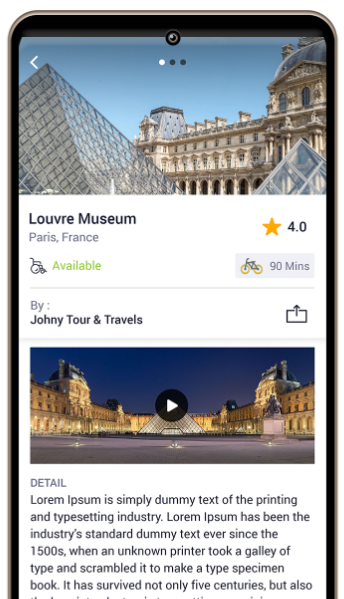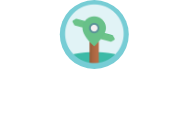 Plan your travel transit time with the preparture app. Feed your interest and get suggestions and plans according to it. Get a reminder to get back to the airport.
View Portfolio
Join The Club
These are the people who made their Android apps with us. Just have a look
what we made for them in the portfolio section.







Testimonials
Check out what our clients have to say about our services. Let's work together and you can be our next on this list.
Ian P.
Contacted several Indian companies but no one was able to deliver the solution I needed. I found 360 Degree Technosoft and they successfully delivered the solution I required. I really liked the team and their amazing work. Definitely my development partner for the next project.
John C.
360 Degree Technosoft's efforts are exceeding expectations. The app has captured the interest of several users and its popularity continues to spread across the country. The client commends the team for always adhering to the set deadlines and for producing above-average outputs.
Safrat S.
The apps were developed & released on the App Store and Play Store successfully. Though it's too early to gauge concrete results, the app performs as expected & has received positive ratings. They took our ideas & developed them into an application & it was right 95 percent of the time.
David D.
Very responsive from the beginning to end and really worked hard to help the process, along with getting the app approved by Apple. Great work, a pleasure to deal with. I have already hired them for more apps.
Jesper S.
360technosoft delivered an outstanding job for Sonion, and completed the app on time with excellent service. Additionally, 360technosoft was able to contribute with new ideas for the design and managed to create a tool that enable us to update the App a lot easier in the future.
FAQs
Attempted Answers
All your answers are right here. If you do have anything else in mind, don't think just share.
Mobile Apps Developed
Still Counting
Web Apps Developed
Still Counting
Satisfied Clients
Still Counting
Countries We Serve In
Still Counting