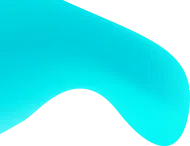 They are saying good things

Our team is driven with the keenness to deliver resourceful mobile application products and services to our clientele. Our clients are gracious and appreciate our genuine efforts. They have given good reviews that make our day every day.


Great developers. Got the project done on time and within budget. Look forward to using them again.
Karl
Did an amazing job in getting the project completed the way I needed it to. They were very understanding, patient, and a complete pleasure to work with. HIGHLY recommend.
John
This is my second job with 360 Degree Technosoft. They exceeded all of my expectations again. I especially appreciated their patience with me when we had to go back and change some spellings errors that I'd missed when we'd originally published the app. I look forward to working with them on future projects.
Matt
It has been a pleasure to work with this team. The work product has been fantastic and the responsiveness has been first rate.
Mark
Great company to work with. They improved the app, very good communicators, and they go beyond what is requested.
Gerard
Good team and good work. Delivered what we specified.
Michael
It is a pleasure to work with 360 Degree Technosoft. They are very responsive to my needs and really know how to make their work shine.
Ivan
It has been great to work with 360 Degree Technosoft team. They are very responsive and work extra hard to solve any issues that might rise during the project.
Tayfun
I had a great experience with these guys. Very professional and very available. This project was more fun than a headache. I manage several projects with several providers and I will say by far, the experience I've had with 360 Degree Technosoft is the best of them all. Thank you guys, I look foward to the next project.
Ian
Good work, answer all of your questions, know very well his skills.
Charles
Delivered exactly as promised. Will use again.
Jim
360 Degree Technosoft was very responsive and great to work with. They developed an Andoid App for me, which had it's challenges, and their team worked through the problems in very timely manner for a great finished product. I would recommend 360 Degree Technosoft for App programming any day.
Andrew
These guys are outstanding and excellent. I changed some things throughout my project, and they were very flexible and accessible when working with me. At the end of the day, the important things of a project are – was the project completed to my satisfaction, and was the experience of working with the designers a good one. With these guys, the answer to both questions is a resounding YES. I WILL work with them again, if they will have me, and I encourage anyone to consider these guys if they bid on your gig. Thank you for a job that EXCEEDED my expectations!
Michael
This provider was very responsive to requests and complete tasks in a timely manner. Will most likely rehire again for future projects.
David
A quick review, as a long one will take 10 pages or more to truelly tell you guys how satisfied I am. They have done everything PERFECT from start to end, always kept me updated, easy to communicate with. Overall I will grade them A+. I would recommend them to anyone that's looking for a serious partner in development. Thank you again.
Gzim
Very good provider. Honest and trustworthy. We'll work with these guys again.
Chris
This is a very proffesional company. They are responsive to the clients needs and are willing to do what it takes to complete the job to my satisfaction.
Ivan
Great company, very efficient team!
Josh
Let's discuss your app idea
Connect, Consult, and Create an Amazing App With Us
Confused with your ingenious app idea?
Get a free consultation with our domain experts.
Contact us today!
India

+91 9081888816

USA

+1 914 279 1472

Germany

+49 176 56811170