React Native App Development Company For Robust Solutions
Develop a cross-platform application with the best React Native development company. Our team of developers can help you build a robust and scalable solution for your startup, enterprise, or brand.

Our React Native engineers help you save additional costs and deliver the project on a decided timeline. We have profound experience in working on trending tools and technologies to create a great solution tailored to your business needs.
Hire dedicated react native developers to work on your project and get a feature-rich app developed fast. Schedule a call today!
Custom React Native Development
GWe design and develop mobile apps based on the specific needs the clients suggested for their apps. We create every software from very scratch.
AR/VR
App Development
We build quality AR/VR applications from scratch with React Native platform enabling our clients to provide an experience of extended reality.
Server Side
Mobile APIs
Broaden the use of serverless React Native app by developing a server for the app and a back-end API & create communication between server and app.
React Native Migration
Our team of developers migrates your existing app from any platform to React Native. We ensure the transition is smooth and the UI/UX remains great.
MVP Development
Our React native app developers can create engaging designs and develop an MVP app using native components with less cost, and quick launch.
Code Auditing
Our mobile app developers review the code from your current application, check all the flaws, and improve it for better code execution, stability, and speed.
Develop a native or cross-platform application with React Native by the best developers from 360 Degree Technosoft. Give us a call now!
Why Hire React Native Developers From 360 Degree Technosoft?
We have the best development team, equipped with the knowledge of the latest tools and technologies, and integrate them flawlessly.
Flexible
Developers at 360 Degree Technosoft work for the number of hours decided by the clients, full-time, part-time, or fixed hours weekly.
Availability
Our react native app developers are available for the clients for communication, project discussion, and query solution whenever they desire.
Expertise
Our mobile app development company has the correct expertise to curate and create an amazing project for our clients in React Native platform.
Skillset
Our techies have ample experience in developing and deploying both native and cross-platform apps delivering great performance on all the devices.
Transparency
Our React Native app development company maintains transparency with our clients and keeps them in the loop during the entire development cycle.
Post Delivery Support
We provide excellent post-delivery support for our developed project. We maintain your app by fixing bugs, checking it's crash-free, and keeping it updated.
Hiring Models We Provide
You can hire our React Native developers in any way you like. Here are the options we provide for hire.
Part-Time
Hire us with this model and our entire team will work for 4 hours a day on your project.
Full-Time
Hire us full time and our entire team will work for 8 hours a day on your React Native app.
Dedicatedly
Hire any or many of our developers to work solely on your project and pay on an hourly basis.
How Can You Hire Our React Native Development Company?
You can hire us in just four simple steps:
Contact Us

Consult Our Experts

Choose Hiring Model

Get Started
What we do after getting hired:
Gather Project Requirements

Send Project Proposal

Design and Develop

Deploy and Market
Coding Standards Our React Native Developers Follow
Our React Native app developers follow specific coding standards to make sure the app is flawless for our clients to use.
Open Source Code Readability
Multiple developers can work together on an open-source project and hence our developers maintain code readability.
Code Commenting
Every developer at 360 Degree Technosoft follows a practice of commenting while writing code to make it understandable.
Indentation
Our React Native developers use indentation while coding and follow the same pattern they like during the entire project.
Naming Scheme
We follow a consistent scheme of naming while developing the app. This helps the developers understand the elements.
Industries We Deliver Our Services To
We deliver our expert services in different industries.
Here is a list of all the dominating industries we develop apps in.
Technology Stack
React-Native-CLI | Expo | NPM | Native UI | YARN | Ignite | Redux | NPM Packages | React-Redux | React-Navigation | Axios | Native-Base | Redux-Persist | Redux-thunk
JavaScript | TypeScript | React | Java | Kotlin | Objective-C | Swift
Async Storage | SQLite | Realm | Firebase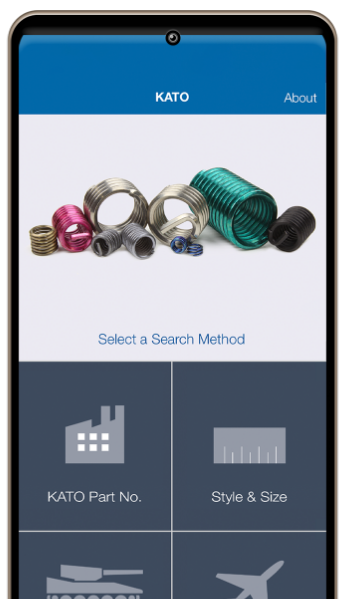 Kato is an industrial products app having four search options. It has a comprehensive database with multiple industrial products and easy product locations.
View Portfolio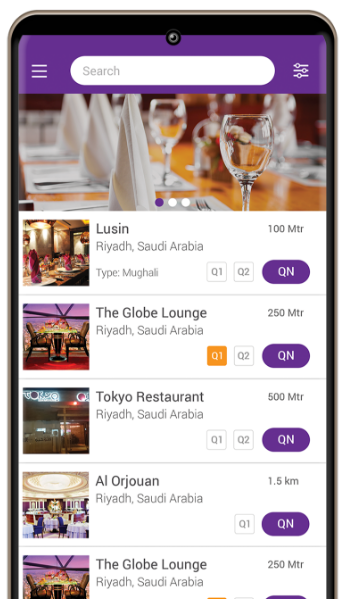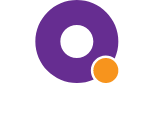 Search the best places to eat, menu, address, opening & closing time. Book your table in advance & get the status of the waiting line with the QueueIn app.
View Portfolio
Join The Club
These are the people who made their Android apps with us. Just have a look
what we made for them in the portfolio section.







Testimonials
Check out what our clients have to say about our services. Let's work together and you can be our next on this list.
Ian P.
Contacted several Indian companies but no one was able to deliver the solution I needed. I found 360 Degree Technosoft and they successfully delivered the solution I required. I really liked the team and their amazing work. Definitely my development partner for the next project.
John C.
360 Degree Technosoft's efforts are exceeding expectations. The app has captured the interest of several users and its popularity continues to spread across the country. The client commends the team for always adhering to the set deadlines and for producing above-average outputs.
Safrat S.
The apps were developed & released on the App Store and Play Store successfully. Though it's too early to gauge concrete results, the app performs as expected & has received positive ratings. They took our ideas & developed them into an application & it was right 95 percent of the time.
David D.
Very responsive from the beginning to end and really worked hard to help the process, along with getting the app approved by Apple. Great work, a pleasure to deal with. I have already hired them for more apps.
Jesper S.
360technosoft delivered an outstanding job for Sonion, and completed the app on time with excellent service. Additionally, 360technosoft was able to contribute with new ideas for the design and managed to create a tool that enable us to update the App a lot easier in the future.
FAQs
Attempted Answers
All your queries about React Native app development are solved. If you have anything in mind, feel free to ask. Our experts will clear your doubts.
Mobile Apps Developed
Still Counting
Web Apps Developed
Still Counting
Satisfied Clients
Still Counting
Countries We Serve In
Still Counting