Hire Dedicated Java Developers For Secure Solutions
Hire Java developers from 360 Degree Technosoft and complete your dream team. We provide developers that work dedicatedly on your project flexibly according to your needs. Our Java development company hires pre-vetted Java developers having the required skills and experience to understand project needs and deliver the output in a decided time.
Our Java programmers make use of cutting-edge tools and technologies and build a smooth functioning and feature-rich solution.
Hire our entire Java development company or hire dedicated Java developers to create a customized solution for your business or enterprise.
Our Java Development Expertise
Our Java development agency has expertise in delivering different services with utmost professionalism and perfection.
Custom Java Development
Hire our dedicated Java programmers who are specialized in developing and deploying solutions based on specific business plans and goals.
Java Web Development
Our Java web developers create websites that are user-friendly and engaging and help the business get a high return on its investment.
Java System Integration
We can help you develop apps and websites and integrate them into chosen Java frameworks for delivering great performance.
Java Maintenance & Support
Our entire team monitors your app's performance and checks if there are any issues and maintains the app after the launch.
Java Product Development
Our expert Java development company builds great products right from the stage of concept to its testing and till its implementation.
Enterprise Java Development
Our mobile app development company builds enterprise-level web apps according to the organizational requirements for different enterprises.
Hire Java developers with profound knowledge, experience, and expertise. Just schedule a call and discuss your project with us.
Why Should You Hire Our Java Developers?
Our offshore Java developers can create an amazing product comprising of your every minute requirement that works seamlessly on all devices.
Cost-Effective
Our Java experts create high-end solutions but at reasonable rates. We also provide three different hiring models, so that our clients can choose as per their needs.
Certified Developers
We only hire developers who are the best. We have a screening process that every candidate goes through and gets hired only if they are capable and clear it.
Profound Technical Knowledge
Web and mobile app developers at 360 Degree Technosoft have profound knowledge of Java and can create flawless solutions for the end-users to use.
Extensive Experience
Our entire team has experience working in diversified domains. They have worked in different industries and projects giving them the experience to handle anything.
Latest Technology
Our Java development agency stays abreast with the latest tools, technology, and frameworks. We make sure to advanced services and trendy solutions.
Source Code Ownership
Our company handovers the ownership of source code to the clients after the project is finished. We keep no rights of the project to ourselves.
Hiring Models We Offer
We are flexible when it comes to hiring us. We offer different hiring models to our clients to choose from based on their project needs.
Part-Time Hiring
You can hire our Java development agency to work for 4 hours a day on your project. Our entire team of developers will work on your project for half a day in this model.
Full-Time Hiring
In this model, our Java programmers will work full-time for 8 hours dedicatedly on your project. The whole team and a project manager are assigned in this model.
Hire Remote Developers
In this model, you can interview our developers and handpick them to work wholly and solely on your project. Our developers can work from remote locations.
How Can You Hire Our Java Development Company?
Just 5 quick steps and we can kick start your project. You can use Skype,
email, or just call us to connect with us.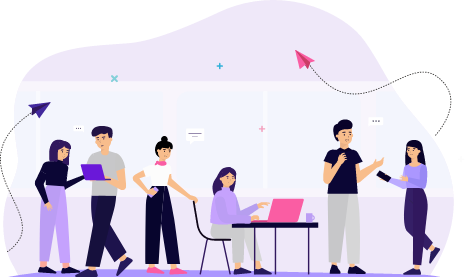 Coding Standards Our Java Developers Follow
Every developer working at 360 Degree Technosoft has a specified set of standards followed by every developer to maintain consistency and clarity.
Naming Scheme
Code Commenting
Code Grouping
Indentation Usage
Correct Documentation
Open-source Readability
Industries We Cater
Here is the list of industries we create Java apps for. Check out the industries and know which
industry do you want to develop an app in.
Technology Stack
Jenkins | JS-Beautify | JUnit | Apache ANT™ | Apache JMeter™ | JRat | Apache Maven | Mockito
Apache Struts | Grails | Play Framework | Spark | JQuery | Bootstrap
Standard libraries | JHipster | Apache Commons | google-gson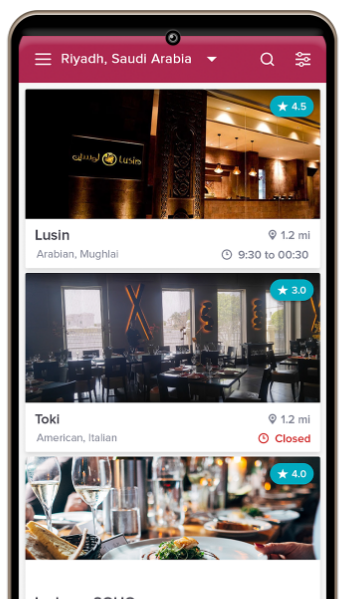 Reservation assists to search for the restaurants, choose the date, time, members to dine, and book. You can also select the pickup option and get food delivered at home.
View Portfolio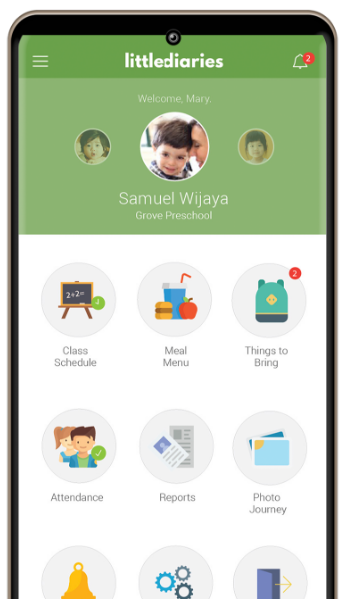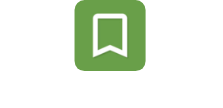 Littlediaries is a digital school diary that keeps track of a child's routine activities, educational progress, attendance, food habits, water intake, sports activities, nap time, and every detail.
View Portfolio
Join The Club
These are the people who made their Android apps with us. Just have a look
what we made for them in the portfolio section.







Testimonials
Check out what our clients have to say about our services. Let's work together and you can be our next on this list.
Ian P.
Contacted several Indian companies but no one was able to deliver the solution I needed. I found 360 Degree Technosoft and they successfully delivered the solution I required. I really liked the team and their amazing work. Definitely my development partner for the next project.
John C.
360 Degree Technosoft's efforts are exceeding expectations. The app has captured the interest of several users and its popularity continues to spread across the country. The client commends the team for always adhering to the set deadlines and for producing above-average outputs.
Safrat S.
The apps were developed & released on the App Store and Play Store successfully. Though it's too early to gauge concrete results, the app performs as expected & has received positive ratings. They took our ideas & developed them into an application & it was right 95 percent of the time.
David D.
Very responsive from the beginning to end and really worked hard to help the process, along with getting the app approved by Apple. Great work, a pleasure to deal with. I have already hired them for more apps.
Jesper S.
360technosoft delivered an outstanding job for Sonion, and completed the app on time with excellent service. Additionally, 360technosoft was able to contribute with new ideas for the design and managed to create a tool that enable us to update the App a lot easier in the future.
FAQs
Attempted Answers
All the questions that might have popped into your head about Java are answered by us. If you have any other questions feel free to share, we will answer them right away.
Mobile Apps Developed
Still Counting
Web Apps Developed
Still Counting
Satisfied Clients
Still Counting
Countries We Serve In
Still Counting