React Native App Development Company To Top The App Charts
The world's top applications like Facebook, Instagram, Airbnb, Skype, and Tesla are made using React Native Framework. This framework is developed by Facebook and has gained immense popularity for the implementation of single code multiple times.

Known for speedy app development, React Native cross-platform framework smartly concords to Native app components that allow the building of Native mobile applications for multiple platforms like iOS, Android, and Windows for high-performance, easy portability, and scalability.

Create react native app, a hybrid-natured app that still gives you the speed, looks, feels, and functionality of a native application with the best react native app development company.

Hire dedicated react native developers to get a classy and crafty app that runs smoothly on every platform you desire.
React Native Development Services We Offer
Provide native-like experiences in half the development time and budget with our react native app development services.
React Native Development
Our cross-platform mobile application development company covers every aspect right from designing the app to integrating it into development, buying a server, and building the API.
Server-side API
If you have an existing react native app but without a server, our world-class app developers can help add a backend to it and expand the functionality. We can build a server as well as an API for seamless communication.
Maintenance and Support
If your app is experiencing any roadblocks like a crash or has bugs, our team of react-native developers provides maintenance and support services to make yourAndroid and iOS app run smoothly.
MVP Development
We also offer React Native MVP development services where we create an app with the minimum feature required to deploy an app in the market and see whether the app idea works out.
App Migration
Our React Native development company can also help you migrate your existing app into the React Native one. We help you finish your migration process quickly and smoothly.
Auditing Existing Code
Our app developers also provide code auditing services where we enhance the existing code, make it steady, mature, and secure for a better user experience.
Hire reliable react native developers at reasonable rates from 360 Degree Technosoft. Get a free consultation now.
Benefits of React Native App Development
Our app developers merge their development skills and hundreds of apps' experience to create this framework for your app potential. The framework is fully UI-focused looking like a JavaScript archive and makes the interactions run so gracefully with quicker load times than other hybrid apps.
One Codebase For Multiple Platforms
Build a mobile application with React and stop worrying about creating two apps for two major platforms like iOS and Android, as the same code can be used for multiple operating systems.
Faster Deployment
When one language can be used to code for both platforms with one codebase, it allows rapid development and iteration. The ease provides with shorter development timeline and faster deployment.
Save Time
When the testers do the regression tests, it will consume less time when you opt for React Native development. Bugs problems can also be solved easily and quickly.
Easy Optimization
Along with bringing the agility of web app development, React native brings high responsiveness with instant reloading and recompiling. It is also simple to drop down to native code for optimizing the app.
Synchronous API
React Native cross-platform app development makes it convenient to sync APIs with the JavaScript foundational layer.
Live Reload
One of the great benefits of using React Native framework is that it comes with a live reload feature. This means that all the changes you make can be seen instantly by the React Native developer.
React Native Development For Different Industries
Industries we deliver our react native development services to.
Why Choose 360 Degree Technosoft For React Native App Development Services?
Develop your top react native apps from scratch with world-class developers to expedite your app delivery at no additional cost
Customized Business
Solutions
Skilled Design and Development Team
Compatible and
Scalable Apps
Project Security and Confidentiality
Well-timed Project
Delivery
Efficient Project
Management
NDA Agreement
Reasonable Price
Technology Stack
Rails | Trailblazer | Hanami | RSpec
PostgreSQL | MongoDB | Redis | Elasticsearch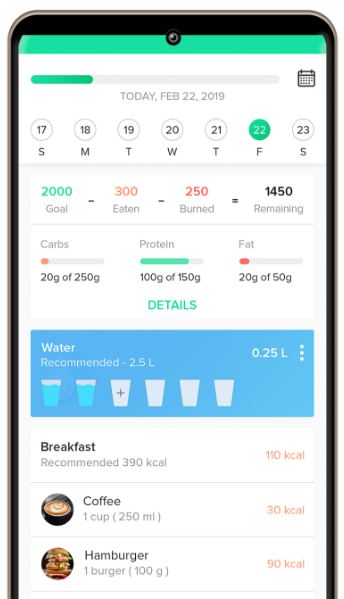 Healthy nutrition tracker calculates BMI, creates a customized plan, suggests the workout routines, type, time, and quantity of diet, and enables you to reach your fitness goal.
View Portfolio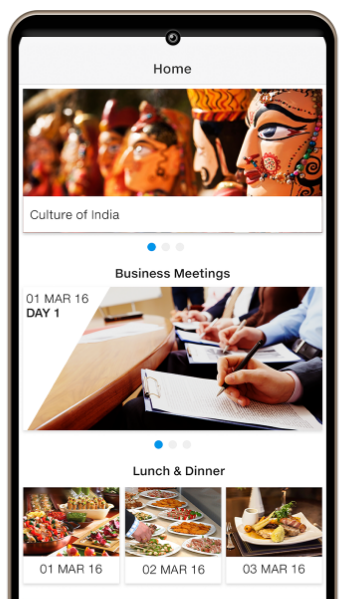 ABB app is for the invited ABB users. It schedules meetings, decides who will go and where and get food and beverages at the user's location during ongoing meetings.
View Portfolio
Join The Club
These are the people who made their Android apps with us. Just have a look
what we made for them in the portfolio section.







FAQs
Mysteries Solved
Nothing is a mystery here.
Have questions in mind? Answers are already awaiting. If you have more doubts, feel free to contact.