Best Blockchain Hyperledger Development Company to Work With
Hyperledger development is open-source based on the distributed ledger system for developing blockchain solutions. It works as an intermediary for decentralized digital apps. Hyperledger development company makes use of smart contract app which proves highly beneficial for the enterprise termed as hyperledger smart contract.

Hyperledger allows you to model your business network and integrate all the existing data and business transactions. It invokes privacy and security in the business with a permissioned peer-to-peer blockchain network. Hyperledger ledger is one of the most commonly used permissioned blockchain network platforms.

Schedule a meeting with our hyperledger fabric developers to discuss your requirements and plan your project.
Hyperledger Development Services We Deliver
Our certified hyperledger fabric developers can develop fast and risk-free blockchain apps with hyperledger frameworks.
Hyperledger Consulting
We check your business use case and check the blockchain potential for a specific use case. Our hyperledger development team checks which solution fits your business and delivers the most profitable outcome.
UI/UX Designing
Our enterprise blockchain designers create a design that looks attractive and works flawlessly. We make sure UX is simple to navigate for the users. First, we build a product consisting of all technical components and then we move to the final design.
Hyperledger App Development
Our hyperledger agency develop dApps for multiple industries using hyperledger frameworks. Our esteemed clients are always in the loop, getting every build for feedback. The final app that goes live is liked and approved by the client.
Smart Contract Development
Smart contracts also known as chaincodes are needed for the development of asset definition, business contracts, and Dapps on hyperledger fabric. Our hyperledger fabric developer builds smart contracts which are private and secure.
Hyperledger Maintenance Services
Our hyperledger development company not only creates and launches the app in the app store but also makes sure it works smoothly and efficiently and does not experience any downtime. We make sure the app doesn't crash and works as planned.
Migration and Upgrade
Our experts can help you migrate your existing app to any framework of hyperledger platform. We can also assist you in adding new features and functionalities to your existing blockchain app and make any changes needed.
Hire our hyperledger professionals to build your project and get timely delivery at reasonable rates. Get a free consultation and ballpark estimation now.
Our Hyperledger Blockchain Development Process
We follow a specific process for quick testing and get project delivery at early stages. We have tailored our development process to match the trends in the blockchain industry.
1. Hyperledger Blockchain Idea
The very first step in the hyperledger fabric application development method is to discuss the project idea with the client. Whether the project is to be developed from scratch or it is about migrating to a hyperledger framework. It is also used to prioritize use cases, define on-chain and off-chain business entities, discuss technical components and create a roadmap of the project.
2. POC Development
We follow three simple steps while developing a proof of concept.
First, we identify technology from hyperledger Indy, Iroha, Sawtooth, Fabric, Burrow, according to the client's project requirement.
Choose a simple and efficient use case for POC.
Develop a proof of concept
3. Design the Architecture
In the third step, our hyperledger fabric development company designs a UI for every software component. We build a proper technical architecture and check the level of focus on security and scalability. At this stage, we also properly document technical GDPR compliance requirements. We also create delivery milestones at this stage.
4. Hyperledger Development
Our hyperledger blockchain company integrates the design into development. We send every version to the client for their feedback and approval. We create source code, smart contract, and build at this stage and send it for testing. We make sure to deliver the end product that looks amazing and works flawlessly.
5. Testing
After developing the final product, we send the product for quality assurance. We conduct manual testing and automated testing to ensure the app runs perfectly without experiencing any downtime. We launch the app with some beta testers to check whether there is any issue or not and if the app runs well, then we launch it in the open market.
6. Deployment
The last step is deploying the app in the app stores. We follow every guideline mentioned in the related store, provide app title, create proper app description, add app screenshots, and then make it live. We make sure your app is presented as beautifully as it is developed by our hyperledger fabric developers.
Why Choose 360 Degree Technosoft For Your Hyperledger Development?
We take your business to newer heights by developing highly secure apps using trending and advanced enterprise blockchain technology.
We conduct our development in-house by our hired team.
Our company follows a strict non-disclosure policy.
We have industry experience of 10+ years.
We have a very talented and dedicated tech team.
Our company provides different models for hiring us.
Our dedicated team delivers projects in a decided timeline.
We are available 24*7 for communication
Our rates are
very reasonable.
Automobile & Transportation
Technology Stack
Fabric | Sawtooth | Iroha | Burrow | Indy
Caliper | Cello | Quilt | Explorer | Composer | Avalon | Cactus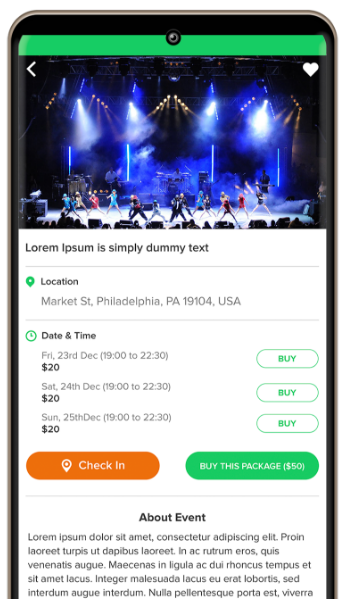 Search for trending hotspots, hang-out places, restaurants, & clubs from the Peekhunt app. Book VIP tables in advance & share your pictures & location with your friends from the app.
View Portfolio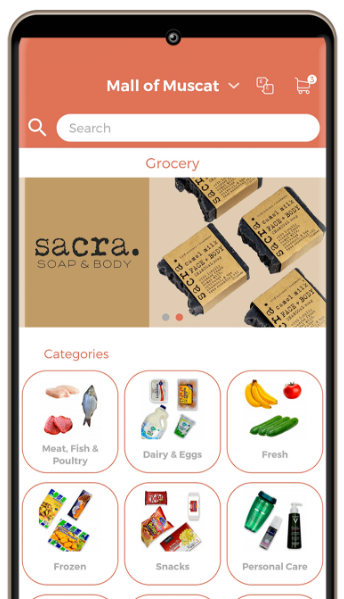 Choose from 8600+ quality grocery products and get them delivered to your doorstep. Get favorable discounts and offers and pay for your order from the Drewel app.
View Portfolio
Join The Club
These are the people who made their Android apps with us. Just have a look
what we made for them in the portfolio section.







FAQs
Attempted Answers
No need to be hyper if you have any questions about hyperledger. We are here to answer every single question you have. All you need to do is just ask.