Hire Android App Developers to Create Amazing Apps
If you are on the verge of developing an Android app and searching for competent developers to convert your project into an app, your search ends with 360 Degree Technosoft. We have experienced and talented developers who can integrate simple as well complex functionality and features into the app.

Our Android app development company creates every app from scratch tailored to the client's specific needs. We not just design and develop the apps but also take care of the support and maintenance.
Develop your app customized as per your requirements and at affordable rates. All you need to do is make a call.
Our Android App Development Expertise
We have years of experience in delivering Android development services and creating solutions that attract and engage users.
Android App Consultation
Our mobile app developers provide consultation services and help you figure out how you can convert your idea into a fully functional product.
Android App Designing
Our android app designers create designs that attract users and keep them engaged. Our design converts your app visitors to paying users.
Android App Development
Our mobile app development agency builds custom, android apps that are robust and scalable tailored as per your business needs.
Android App Testing
Our android app programmers believe in delivering a project without any errors. We conduct automated and manual testing to make our apps the best.
Android App Porting
Want to convert your iOS application to Android or change the framework or language of the existing Android apps Our talented team can help you with both.
Android App Maintenance
Our dedicated Android developers can help you solve bugs, launch a new update, add new features, and maintain your application.
Looking to hire dedicated developers for your dream project? 360 Degree Technosoft is your one-stop solution to develop and launch a perfect app.
Why Should You Hire Android App Developers from 360 Degree Technosoft?
There are several reasons to hire Android developers in India and create your own app.
Check out some of the best ones.
Cost-effective
Our Android app development agency creates great solutions at an affordable rate. We create solutions within your budget.
Latest Technology
Our mobile app developers use the latest technology, tools, and frameworks for developing apps for our esteemed clients.
Transparency
Our development process is very simple and transparent. We send a regular build to our clients and ask for their feedback for changes.
Project Specific Developers
We provide programmers with different experiences and skillsets. You can interview them and hire them as per your needs.
Flexible & Scalable
Our mobile app development company is highly flexible and is available at your convenient time for communication and to make changes as per your feedback.
Focused Team
We have a team of experts who develop your app dedicatedly and deliver a quality app within the decided timeline.
Customized Solution
We create every app from scratch according to the requirements clients have for their projects. We do not have ready-made templates.
Privacy & Security
We sign an NDA without clients to keep their idea safe and create apps that are highly secure and difficult for hackers to crack.
Our Hiring Models
Hire our dedicated Android developers as per your project requirements. Here are some of the ways you can hire us.
Hire Full Time
You can hire our Android app developers full-time for your project. Our entire team will be working on your project to deliver it on time.
Part-Time
Hire our team of developers part-time to work on your project idea. If you have limited requirements, hiring part-time is the best choice for you.
Hire Remote Developers
Not looking to hire an entire team? Just hire our Android programmers remotely from any location. We will work dedicatedly on your project.
How Can You Hire Us?
It's very easy to hire us.
Take a look and initiate the process to get started with the project at the earliest.
What You Can Do
---
Fill out the contact form or contact us on Skype or just give us a call.

Share your Android app idea with us. Don't worry we sign an NDA to ensure your idea is safe with us.

Share project requirements in detail with us.

Select your team of developers. You can choose the entire team or hire just a bunch of coders.

Interview the developers before hiring.

Give a green signal to start the project.
What We Will Do
---
Android app consultation to decide the platform, framework, features, and other details.

Provide a detailed project proposal with requirements, costing, and timeline to complete the project.

We will also sign an NDA to safeguard your project idea.

We start working on your project and send you the wireframe followed by the final design.

We develop and test the app and send it to you for review.

We launch the final app in the Google Play Store.
Coding Standards That We Follow
We follow the best coding standards to make our product future-ready.
Code Comments & Proper Documentation
We follow the practice of commenting while writing code. This would make the code clean and clearer. We use an integrated development environment and other tools while commenting which helps to transfer the project to any other developers in case of emergency.
Use of Indentation
We make sure to use indentation while writing our code. There is no specific way for code writing, our Android developers can choose any method they deem fit. However, we make sure to follow one style throughout the project to maintain consistency.
Grouping Code
Our developers follow a process of grouping the tasks in different functions or blocks of code to separate them with proper space. We add a code at the starting of every block to avoid confusion and make it simple and understandable.
Consistent Scheme for Naming
There are basically two schemes for naming. The first naming convention is the camel case where the first letter of every word is in the capital. The second naming convention is UnderScore where we name every function using an underscore between words.
Open Source Code Readability
Multiple developers work on an open-source project to provide input on a single project. Hence, we make sure to maintain code readability for the ease of working conjointly for the entire team.
Industries We Cater
We render the best flutter development services for your business utility.
Choose your industry and we will deliver the best solution.
Technology Stack
Android SDK | Android NDK | Android Studio
Firebase | Retrofit | Github | Google APIs/SDK | Volley | XMPP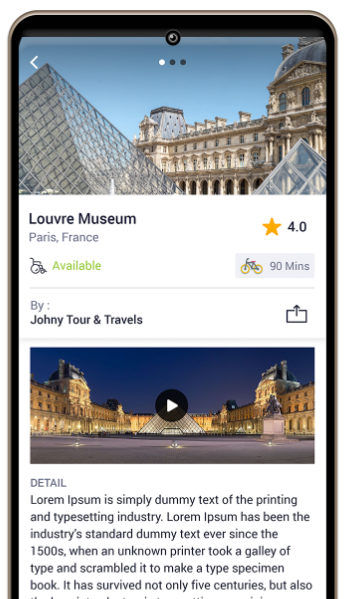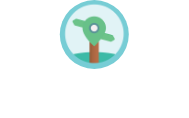 Plan your travel transit time with the preparture app. Feed your interest and get suggestions and plans according to it. Get a reminder to get back to the airport.
View Portfolio
Qwikdine allows people to scan the QR, get the menu, and order right from the table. Users can also customize their order, pay from the app and tip the waiter as well.
View Portfolio
Join The Club
These are the people who made their Android apps with us. Just have a look
what we made for them in the portfolio section.







Testimonials
Check out what our clients have to say about our services. Let's work together and you can be our next on this list.
Ian P.
Contacted several Indian companies but no one was able to deliver the solution I needed. I found 360 Degree Technosoft and they successfully delivered the solution I required. I really liked the team and their amazing work. Definitely my development partner for the next project.
Carter J.
360 Degree Technosoft's efforts are exceeding expectations. The app has captured the interest of several users and its popularity continues to spread across the country. The client commends the team for always adhering to the set deadlines and for producing above-average outputs.
Safrat S.
The apps were developed & released on the App Store and Play Store successfully. Though it's too early to gauge concrete results, the app performs as expected & has received positive ratings. They took our ideas & developed them into an application & it was right 95 percent of the time.
FAQs
Attempted Answers
Answers to all your questions are right here. If any doubt pops up in your head, share it with us, we will solve it for you.
Mobile Apps Developed
Still Counting
Web Apps Developed
Still Counting
Satisfied Clients
Still Counting
Countries We Serve In
Still Counting