Hire Our iOS Developers for Impeccable Solutions
Develop an iPhone app that stands out from the pool of apps in the app store. Our dedicated iPhone developers help you choose the platform, best features, create an engaging design, integrate the design, and launch a successful app.

Our iPhone app development company uses the latest tools and technologies and creates a trendy app tailored to our client's requirements. Outsource your entire app or just hire our selected mobile app developers to work dedicatedly on your project
Develop a custom iPhone app and deploy it in the Apple app store. Schedule a call now and get a free consultation.
Our iOS App Development Expertise
We develop the best iPhone apps that rank high in the Apple store. Take a look at the list of services we provide to our esteemed clients.
iOS App Consultation
Consult your iPhone application idea with exerts at 360 Degree technosoft and we will help you convert it into a working mobile application for your users.
iOS App Designing
Our design looks classy and works well on every iPhone device. Hire our iPhone app designers to get an amazing app working glitch-free on various iOS devices.
iPhone App Development
Develop the best app that your users love with iOS developers from 360 Degree Technosoft. We integrate the design into the app perfectly.
iPhone App Testing
We test the app before launching it in the open market and solve any bugs existing in the app. We make sure our final product is perfect.
iPhone App Maintenance
Our team puts extra effort to make the application running but improve its performance and add new features to keep it updated.
Custom Development
Your every requirement is taken care of and integrated into the iPhone app with custom app development services delivered by 360 Degree Technosoft.
AI/ML App Development
We integrate artificial intelligence and machine learning into our apps and deliver innovative solutions for businesses and entrepreneurs.
Blockchain App Development
Our blockchain development company creates blockchain apps that share all data among its peers and store this data chronologically in blocks.
AR/VR App Development
Our company helps startups & establishments employ the raw power of augmented & virtual reality into the mobile app and enthrall users to multiply their ROI.
Want to develop a native or cross-platform iPhone app? Our mobile app development company can help you. Contact us to get started.
Why Hire iOS App Developers From 360 Degree Technosoft?
Client satisfaction is the top priority for us. We create solutions that fit their requirements. This is one of the reasons why you should hire us. There are plenty of other reasons listed below.
Speedy Development
We analyze the project and provide a timeline to complete the project. Our team works efficiently and deploys the app at its earliest. We deliver good results with great speed.
Professional iOS Developers
We have professional developers having experience in developing apps in different industries and skilled in the latest programming languages and technologies.
Flexible Hiring Models
Want to outsource your entire project to the team or just hire dedicated iPhone developers for your project? We are available for you in every way possible.
Highly Secure
We don't just develop a beautiful app but also make it highly secure and trusted for our clients and their end-users. Our apps are extremely safe to use.
Cost-effective
We don't charge out-of-the-box prices for development. Our iOS app development services are very cost-effective and we deliver quality output as well.
Client Satisfaction
We believe in ultimate client satisfaction. We take feedback from our clients at every development phase and make changes until they are satisfied with the final outcome.
Our Hiring Models
There are 3 basic models through which you can hire us. Take a look and choose the best according to your project requirements.
Fixed Cost Model
When you have fixed project requirements with no major changes in the feature listing and functionalities, this model is best suited for you.
Rate Per Hour
When you have a project that will continue for a long span, the rate per hour is perfect. The client pays for the number of hours invested in the project
Hire Dedicated Developer
You can hire iOS developers as per your wish and decide how much they work on your project by hiring a dedicated Android developer.
How To Hire Our iOS Developers?
It's very simple to hire iPhone app developers from our company. Follow these steps and get started with the development of your project.
Send us your project requirements.
Select the resume of developers
Choose the best hiring model

Get a free consultation with us.
Interview our developers
Start the project
Coding Standards Our iOS App Development Company Follows
Our developers follow proper coding standards to make sure the app goes in a flow and can be worked on by every developer in the company.
Code Refactoring
Our developers follow code refactoring to improve the code readability without having to modify the basic functionality of the code. This helps speed up the development process.
OOPs vs Procedural Programming
Our developers choose their coding styles. They use OOPs to create properly structured codes while making use of procedural programming for performing independent tasks.
Folder & Files Organization
Developers can definitely write the entire code in one single file but there can be readability & maintenance issues. Hence, our developers organize it in different folders for better results.
Use Short Line Length
It is easy to read tall and narrow columns as it is easy for the eyes. This is why our developers use short line lengths where the ideal length is 80 characters.
Follow DRY Principle
DRY stands for don't repeat yourself and our developers don't copy codes. We make sure to write our own unique code for the smooth functioning of the app.
Industries We Cater
Here is the list of industries we deliver our iphone app development company provides to our clients.
Technology Stack
Coredata | SQLite | Realm
Firebase | Alamofire | Github | Google APIs/SDK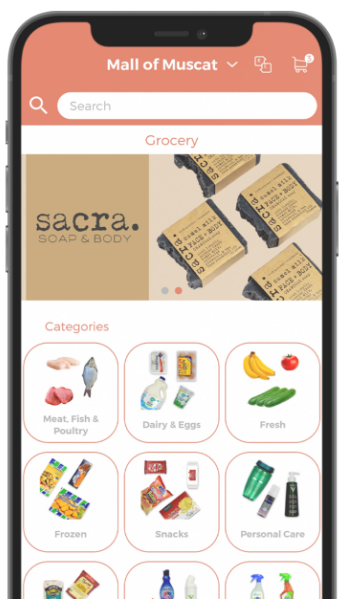 Choose from 8600+ quality grocery products and get them delivered to your doorstep. Get favorable discounts and offers and pay for your order from the Drewel app.
View Portfolio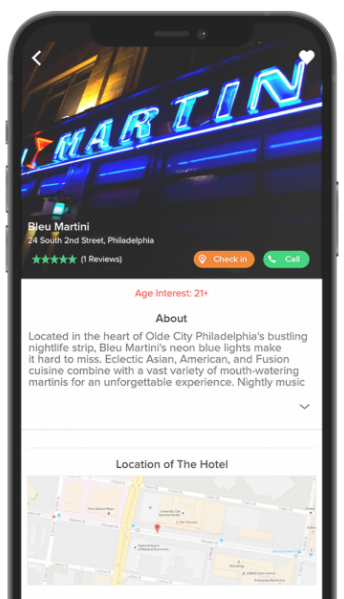 Search for trending hotspots, hang-out places, restaurants, & clubs from the Peekhunt app. Book VIP tables in advance & share your pictures & location with your friends from the app.
View Portfolio
Join The Club
These are the people who made their Android apps with us. Just have a look
what we made for them in the portfolio section.







Testimonials
Check out what our clients have to say about our services. Let's work together and you can be our next on this list.
Ian P.
Contacted several Indian companies but no one was able to deliver the solution I needed. I found 360 Degree Technosoft and they successfully delivered the solution I required. I really liked the team and their amazing work. Definitely my development partner for the next project.
Carter J.
360 Degree Technosoft's efforts are exceeding expectations. The app has captured the interest of several users and its popularity continues to spread across the country. The client commends the team for always adhering to the set deadlines and for producing above-average outputs.
Safrat S.
The apps were developed & released on the App Store and Play Store successfully. Though it's too early to gauge concrete results, the app performs as expected & has received positive ratings. They took our ideas & developed them into an application & it was right 95 percent of the time.
FAQs
Attempted Answers
All your questions about iOS app development are answered here. If you have any more queries, don't hold back, just ask away.
Mobile Apps Developed
Still Counting
Web Apps Developed
Still Counting
Satisfied Clients
Still Counting
Countries We Serve In
Still Counting