Why Design Is The Most Important Factors In A Mobile App Development?
Mobile Application Development
Most of the users get this misconception that the mobile application is mandatory thing to do if you are an established business and doing it anyway wouldn't matter. Well, let me tell you one thing. It isn't the real mantra in this cut throat competitive market. Being a CEO of a reputed mobile app development company, it is my responsibility to take care of the project I undertake.
Design Is Important Factor In Mobile App Development
What I do is I look at their business physically and digitally and develop the application. It is not the end; it's just the beginning. Looking at the dazzling and astounding addiction of smartphones, users focus on mobile applications and they are very serious about it.
We come into the picture when we are told to create a dynamic and marvelous looking mobile app. How an app attracts the users? Features, User-friendliness, and Design. Let's say, before a user even get to know the features, he /she is either fascinated or bored by the design.
Read More: Expert Tips and Resources to Create a User-Friendly Mobile App Design
The only factors that totally divides the mass in the first step itself is the design. Why not to concentrate on this attribute of development and then make efforts in the rest of the characteristics and functionality? The developers are aware about it and today, they are creating the application more appealing and catchy. Just as the primary capability of serving a purpose well, the company as a whole thrives to develop it perfectly.
Let's go in detail about it. Yes, here is an Infographic that is a design itself to show you how to design an iOS or Android application. This will help you understand and select the best mobile application development company onwards.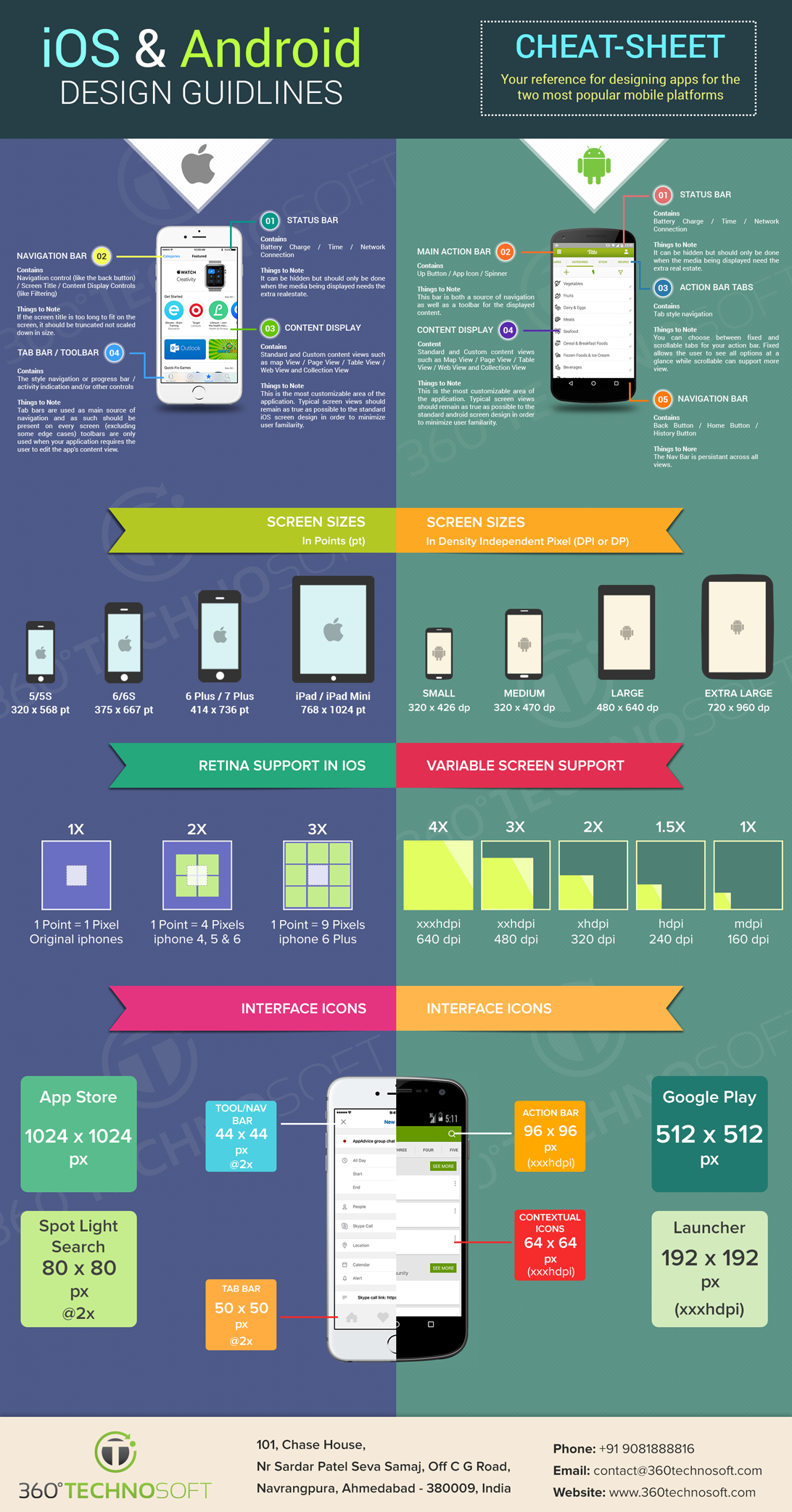 The above Infographic must have given you the clear idea on why it's important and becoming one of the crucial factors nowadays.
Save
Save
Save
Save
Pratik Kanada
I am Pratik Kanada, founder & CEO of 360 Degree Technosoft, which makes app ideas into reality by providing unique design and development services across iOS and Android platforms. I generally write blogs on mobile technology, app development and app marketing.