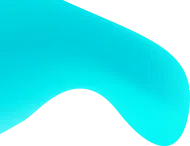 Kids Application Development

21st-century kids are such that before holding a pen in their hands, they will probably hold mobile devices, iPads, and tablets in their hands. A wide array of people do curse technology for spoiling their kids but looking to the bright side, there are benefits you can' turn your face off from. Back in the date kids used to learn alphabets, rhymes, shapes, name of animals in the playschool. Kids of this generation know all of these before even stepping into the school.
This transformation is because of the toddler's apps, due to the technology which you are cursing which you should actually adore.
If you are thinking of indulging in kids learning app development then you have to be very sensitive while developing them. The target audience is very different from other apps. Toddlers app development basically works on three basic fundamentals: Fun, Entertainment, and Learning. 360 Degree Technosoft takes care of these factors.



Kids App Development
The list of features that kids love to use in the app and the type of activities that can capture their attention increase the user base of the app.
Kids Gaming App
Our kid's app developer develop gaming apps that pave their way towards entertainment for kids. Now wonder even adults are addicted to gaming when developers come up with brilliant gaming ideas and gorgeous graphics.
Math Apps For Kids
Calculation power of the kids should build right from their tender age. Our math app for kids helps them do that. Math apps help the kids to get familiar with addition, subtraction, multiplication, division and logic building.
Flashcard Apps
Flashcard apps are the modern version of the traditional learning. We use to organize card quiz for self-learning. These generation kids can do it digitally through flashcard apps.
Visual Story Narrating Apps
Till date, our childhood has passed by listening to the stories from our grandparents. Well, now it is being replaced with mobile apps. Storytelling with a visual representation has been developed by our developers to entice the kids and keep them happy and engaged.
Science Apps
Books can make science to look boring. Science apps can help children to learn science in a fun-friendly manner and help them develop an interest in a particular subject.
Puzzle Apps
Puzzle apps are not just for the fun and entertainment, it will make the minds active. It will increase the observation and analytical skills of the kids. Our mobile app development company develop such apps which are not too complicated and fun loving.
Picture Learning Apps
Images help learn faster than text. Picture learning apps make the learning process interactive and interesting for the kids.
eBooks
Holding the book in the and reading works like sleeping pills. We all have experienced this in our childhood but not anymore. With eBooks, kids can read and know about things through their favorite medium, mobile phone, tablet or iPad.
Music Apps
Music apps can help the kids develop their communication skills. Music apps can help the kids in Learning different languages and improve their vocal skills.
Interactive Encyclopedias
The encyclopedia is a great source for the kid to learn and widen their knowledge base. With mobile apps, the encyclopedia can be made interactive and interesting compelling the kids to use it and develop themselves.
The colors to be used in the kids learning app should be attractive and light.
The images and characters to be used should be funky and interactive.
App navigation should be extremely easy as the target audience are kids.
High-quality HD designs and graphics should be added.
The app must have engaging music to amuse the kids.
Why Should You Hire Our Kid's Application Development Company?
We understand that kids mind is very sensitive and fluctuating. Developing apps for kids is tricky, the target audience is different and so is the development methodology. Our kid's application developers make sure to integrate the methodology, features, and functionality that are kid-friendly
Our designer know which colors would entice the kids and design the app accordingly. Our developers develop the app in a way that's easy and simple for them to use. We definitely take care of the security and test the app to make it glitch free and bug-free. We focus on creating an app that is colorful, useful and wonderful with the capability to save the stuff and share the stuff.
We have already developed some of the kid's app like Toddler tutor. So, if you have any similar requirement, feel free to contact.
Mobile Apps Developed
Still Counting
Web Apps Developed
Still Counting
Satisfied Clients
Still Counting
Countries We Serve In
Still Counting