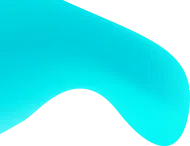 On-Demand Service Application Development

"Now" is placed at the highest priority for the users and businesses do recognize this need of the moment. This brings the concept of on-demand app development in popularity. 'You need it, you get it, just click it', this is how this app works. Users are getting more acquainted with such apps as they get services at the tick of the clock with the on-demand service mobile application. If you want to seize the opportunity, then here are some of the prevalent industries to step in.



Grocery Services
Food Ordering Services
Packers And Movers Services
Laundry Services
Beauty And Salon
Carpentry Services
Plumbing Services
Cleaning Services
Electrical Services
Transportation Services
Pest control Services
Doctor Services
Automotive Services
Wedding And Event Planning Services
Fitness Services
Parking Services
Taxi Booking Services
Pet Care Services
Repair And Maintenance Services
Courier And Packaging Services
Alcohol Delivery Services
Coaching Tutor Services
Cake Delivery Services
Flower And Gift Delivery Services
Gardening Services
Features To Have In On-Demand Mobile App Development
We have already covered the list of on-demand services, now lets step in the section of common things to be included all of these.
Let's discuss your app idea
Connect, Consult, and Create an Amazing App With Us
Confused with your ingenious app idea?
Get a free consultation with our domain experts.
Contact us today!
India

+91 9081888816

USA

+1 914 279 1472

Germany

+49 176 56811170