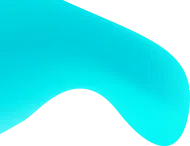 Parking App Development

Parking is painful, accept it!!! When you are residing in a big city, the streets are full of traffic and parking is full of vehicles, finding an empty spot on the spot is a game of luck. Its kind of frustrating, you are visiting your favorite restaurant and you are in good mood to dine but while you reach your table, your entire mood is spoiled as you have to waste an ample amount of time to find a spot to park your vehicle. The solution to this stressful parking is parking app development. If you have already spotted this issue and intend to bring a solution, parking app is the one. Explore the must-have features for the best solution for users.



Features To Have In Parking App Development
What's the exact digital solution for parking a vehicle with safety? Read ahead and know yourself.
Why Our Parking App Development Company?
Because we have what you are looking for. The advanced features, knowledge of latest technology to integrate those features and financial benefits are something our company is good at. So, don't think twice, just text us and be wise.
Mobile Apps Developed
Still Counting
Web Apps Developed
Still Counting
Satisfied Clients
Still Counting
Countries We Serve In
Still Counting