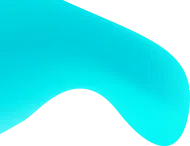 Health & Fitness
App Development
Spawning of new age diseases, high end researches around them, government decrees, increased awareness of keeping health records have pushed the improvement in the healthcare technology to a great extent. Thanks to the parallel evolution of mobility solutions, mobile health app development is a fast developing function that has come up with a range of health and fitness apps. It has been the game changing destructive technology that has forever changed how the medical world interacts with their patients and vice versa, how data is collected for research and statistical analysis and how the whole process is assisting a quicker recovery for patients. Below we list some of the key functions of healthcare vertical that have been supported through mobile health app and through our expert app developers.



Way to healthy life
Watch out for the health and fitness apps and things it can show and manage for the user.
Healthcare mobile app development is at the center of legacy healthcare systems' obsolescence. These mobile solutions for healthcare not only provide highly advanced healthcare solutions but also allow the stakeholders to access data from anywhere, anytime – precisely what healthcare apps should do. Our healthcare app developers have considerable experience in developing mobile apps that cater to the below functions
Doctor Management Apps
Patient Scheduling Apps
E-Prescription Mobile Apps
Patient and Staff Tracking Apps
Healthcare Information Apps
Patient Check-in & Out Tracking Apps
Fitness awareness is gaining momentum in the urban society, thanks to a lifestyle that gets busier by the day. People want to keep a tab on their health and fitness while they go about their busy schedules. Mobile fitness apps have been a blessing when it comes to this. These fitness mobile apps provide a wide range of solutions for the urbane, aware clients in the form of food & fitness planner apps that helps them plan their food intake and monitor their workout plan depending on their fitness goal, exercise apps that keep a close watch on the calories they burn during work outs and not to mention the Fitness & Exercise Apps that includes both the features.
Let's discuss your app idea
Connect, Consult, and Create an Amazing App With Us
Confused with your ingenious app idea?
Get a free consultation with our domain experts.
Contact us today!
India

+91 9081888816

USA

+1 914 279 1472

Germany

+49 176 56811170