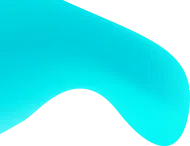 Kids Learning Mobile
App Development
One of the great developments of technology is the possibility of designing and implementing newer ways and means of educating and entertaining the latest generation of kids. While the traditional teaching model retains its value and rigour, the evolution of mobility solutions and innovative interactive platforms have given a new dimension to the learning curve, especially for kids who learn through visual, audio and self experience. Kids learning apps that operate on mobile phones and tablets provide a variety of educational apps for kids that assist in their overall development through the below types of apps:



Fulfill kids needs
Variegated kids application to avail them everything digitally they need while growing up. Let the next gen be smart and active.
Game apps for kids
Puzzle apps
Math apps for kids
Science apps
Visual Storytelling apps
The above listed apps are just a representative list of possibilities that can be created through kids mobile learning app development.
Do you have an innovative idea for kids learning app? Then what are you waiting for? We are waiting to hear from you. Lets create something fantastic together!
Let's discuss your app idea
Connect, Consult, and Create an Amazing App With Us
Confused with your ingenious app idea?
Get a free consultation with our domain experts.
Contact us today!
India

+91 9081888816

USA

+1 914 279 1472

Germany

+49 176 56811170