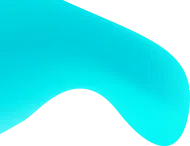 Mobility Solutions for
Media & Entertainment
Media & Entertainment is one vertical that has been taken by the storm called technology, internet and lately, the mobile revolution. Since the launch of smart phones, the market is awash with various Mobility Solutions that have revolutionised the media industry through various entertainment mobile apps. This is a disruptive technology that is changing the way information, news and entertainment reaches people and the way it is sought by the target audience. Mobile Apps Development for Media & Entertainment is at the centre of this revolution. We at 360 Degree Technosoft have been in the thick of things with respect to this revolution which has helped us develop a broad range of Mobility Solutions for Media and Entertainment as described below. We specialize in developing apps that have the following features:
- Customer centric and business focused

- Sound monetizing strategy

- Cloud based

- Compatible media files of latest formats

- Ease of distribution



Get entertained
Let's take a sneak peak on the genre of entertainment apps that users use in their routine life.
Smart phones have literally taken entertainment to the palms of their customers. With ever reducing attention spans, customers, especially the younger generation, prefers watching a video over reading lengthy texts, even if both convey the same message. This shifting customer preference has catalyzed video app development. Youtube is a great example of such a video mobile app and the impact it has had over the people around the world. Such video apps are also changing the way monetising of content is happening. We are helping our new clients to leverage on this power of video apps to connect with their customers faster.
Music industry, which is a key part of entertainment industry, has also evolved to leverage the newer mobile apps revolution by carving a mobile app development wave of its own. Young people want to listen to music on the go so the industry came up with a variety of music player app. Entertainment is the buzzword for all the young people and catering to their demand, we have created various video, music and audio apps.
Smart phones have made photographing so easy that almost everyone is a photographer and videographer now. With these features at hand, photography apps are not far behind in serving this group. Photo editing apps have given the power to transform the image into the hands of the individual; such power, until a few years back, was usually with the professional photographer. We rode this trend wave by developing mobile apps for photo editing that cater to such needs of the people.
Another area that is bouncing back is comic strips and books, thanks to the comic app development. These mobile apps for comics cater to those avid readers that continue to love their childhood fantasy of superheroes and their thrilling adventures. We have had the opportunity to develop these apps as well.
Last but not the least, there are mobile apps for movies and live movie streaming apps that are redefining the user experience. Piggybacking on these apps are the ticket booking app for various events in the city and one of the most used segment of these apps is movie booking app. Movies are at the centre of entertainment industry and we are happy to have had the opportunity to develop these apps for clients.
Connect with us if you wish to develop a winning media and entertainment app.