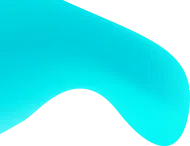 Navigation & GPS Tracking
App Development
You have an invitation to attend a friend's wedding but you don't know the location. You can reach there the traditional way by calling people up many times and troubling them, or you can do it the smart way and use the navigation app in your mobile or your car and reach there without troubling anyone. These apps are revolutionizing the way we search, locate and reach out to people and venues.



App with map
Usage of these apps is not just limited to the individual but different business relating to getting stuff delivered and fumbling with finding places.
GPS Navigation Apps are now the accepted style of locating places and people. The spurt in mobility solutions has helped Navigation app development to such an extent that pretty much every place, especially urban spaces can be located fairly accurately. These navigation and GPS Tracking apps are fairly useful for:
Courier companies
Transport and logistics companies
Travel and Hospitality companies
Defence companies
Large Malls and Retailers
Urban Citizens
Researchers
Driving assistance
Traffic Update
We at 360 Degree Technosoft, have considerable experience in building such apps. Our gps app development team has helped clients build such gps tracking apps and mobile location tracker app. These apps have helped the businesses realize the following benefits:
Improved tracking and control of mobile assets
Improved profit through faster delivery and less fuel consumption
Better control over remote and mobile workforce
Improved planning of the shipment
Better decision making
GPS mapping apps are truly a blessing for businesses and individual users as it makes life easy for both.
Do you have an idea for navigation and GPS apps? Do you want to reduce some of the obvious tracking issues of your business? If yes then please connect with us.