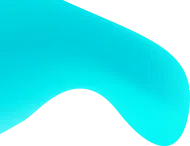 Product Catalogue
App Development
Companies have been traditionally using printed product catalogues for marketing and selling their products. With the advent of mobile technology, a new channel has been opened up that has made distribution much easier, faster, and cheaper than with printed catalogues.



Shift from physical to digital
Explore how a product catalogue app can be of great use to your business and help increase the visibility and profitability of your business.
With these mobile catalogue apps, businesses can quickly realize the following benefits:
Save printing and paper costs
Improve carbon footprint
reduce effort in introducing new products
faster go-to-market
These product catalogue apps also provide a deeper insight into customer preference along with greater and near real time visibility into sales. These product catalogue app development build all types of product and services apps, some of which are fashion apps or book catalogue app, footwear apps to laundry service line apps.
As you can see, there is no end to the kinds of businesses that a product catalogue app cannot serve. If you have a business and a product catalogue that you want to convert into a mobile app, then we can surely help you. Why don't you connect with us ?