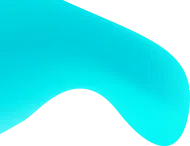 Weather App Development
Whether we like it or not, weather and climate does affect our work and life. With the advent of satellite and mobile technology, we now have the power of predicting the weather in our palms. Thanks to Weather App Development, we have developed a string of weather apps that have positively influenced our clients by forecasting and alerting businesses about.



Let's predict whats unpredictable
Know the unknown facts about what's coming next rain, snow, storm, heat, and every such detail about the weather wit weather app development solution.
Storms
Extreme heat
Heavy Rains
These weather alert apps could help your business too if it depends so much on the weather. Some of the businesses that can have a direct positive impact through these weather forecast apps include:
Shipping
Fisheries
Agriculture
Transport
Aviation
Travel & Leisure
News Agency
So what are you thinking about? Are you in any of the above industries or do you run companies that are peripheral to the weather bureau? If yes, we can help you build a news and weather app customized for your requirement. Do get in touch with us.
Mobile Apps Developed
Still Counting
Web Apps Developed
Still Counting
Satisfied Clients
Still Counting
Countries We Serve In
Still Counting