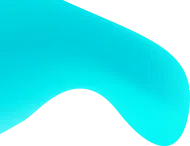 Spotify Clone App Development

Music runs in the veins, in the blood, in the heart, in the mind, and in the soul. Well, it might feel like I am exaggerating and probably I am a bit. But, don't you feel in the same way? Music can make you happy when you are feeling low, it is the thing you use to express your feelings, it is the source your feet moves to the beat of, it is also used as the means of worship, and a lot more. There was a time when people used to listen to a particular type of music which is definitely changed by now. People are open to exploring every kind of music and looking forward to the apps which can provide them with variegated and qualitative music.
The world is in demand and popular apps like Spotify, Saavan, Gaana, which have entered the app store in that era are proved to be a major success. Do you want to join the league of success? If yes, hop on and let's dive into the features to have in a Spotify clone app.



Features to Have in Spotify Clone App
Registration
Search your song
Recommendations
Top tracks
Download songs
Offline access
Social sharing
Recently played
Playlist
Subscription
Multilingual support
Multiple payment integration
Trending tracks
Review and ratings
Albums
Themes
Artists
The foremost reason to develop a music streaming app like Spotify is the user base it has and the pace with which it is increasing. Let's take a look at the numerical facts showing the increase on the yearly basis.
| Year | Number Of User In Million |
| --- | --- |
| 2016 | 1102.6 |
| 2017 | 1200.9 |
| 2018 | 1268.5 |
| 2019 | 1315.7 |
| 2020 | 1351.4 |
| 2021 | 1379.1 |
| 2022 | 1400.7 |
the users are going to reach 1400.7 million by the year 2022 is sufficient for you to develop an app like Spotify. If still, you are unsure, whether the increase is just in the users or it will be on the same page with revenue, let's find out.
| Year | Revenue in Million US $ |
| --- | --- |
| 2016 | 6711 |
| 2017 | 9394 |
| 2018 | 11439 |
| 2019 | 12773 |
| 2020 | 13674 |
| 2021 | 14317 |
| 2022 | 14786 |
To create an established user base, the option of free should always be available. Now, the question hitting your mind would be how to generate revenue if the app is available for free download to the users? There are different to monetize a free app, let's explore them.
Premium Features
Well, accessibility to the basic features should be available to the users for free. However, there should be certain features to be kept reserved and that should be in the paid one. If the user is genuinely interested to unlock the best things, you have your user converted to the revenue-yielding customer.
In-app ads
Let other take some advantage of the popularity of your app and place their ads. A 5-second ad will cover the expenses you have made behind this entire Spotify clone app development. This is another way of making money out of a free app.
Why Should You Hire 360 Degree Technology?
We have a clear understanding of the music app genre, what users expect, and how exactly come up with such a solution. We have an in-house team of designers, developers, testers, content writers, and project managers. They will be at your service to entail you with a customized solution for your desired app. We know the market trends and applicability of the same. Let's get in touch and discuss your requirement.
Technology To Be Used In Spotify Clone App

java
Swift

Php
Codeigniter
Gradle

In-app Purchase

RetroFit

Push Notifications

Cocoa Touch
3D Touch
SQLite
REALM database

Core Data

EC2
S3

CloudFront

Elastic Transcoder
Mobile Apps Developed
Still Counting
Web Apps Developed
Still Counting
Satisfied Clients
Still Counting
Countries We Serve In
Still Counting