How Does A Dating App Generate Revenue?
IT Technology, Mobile Application Development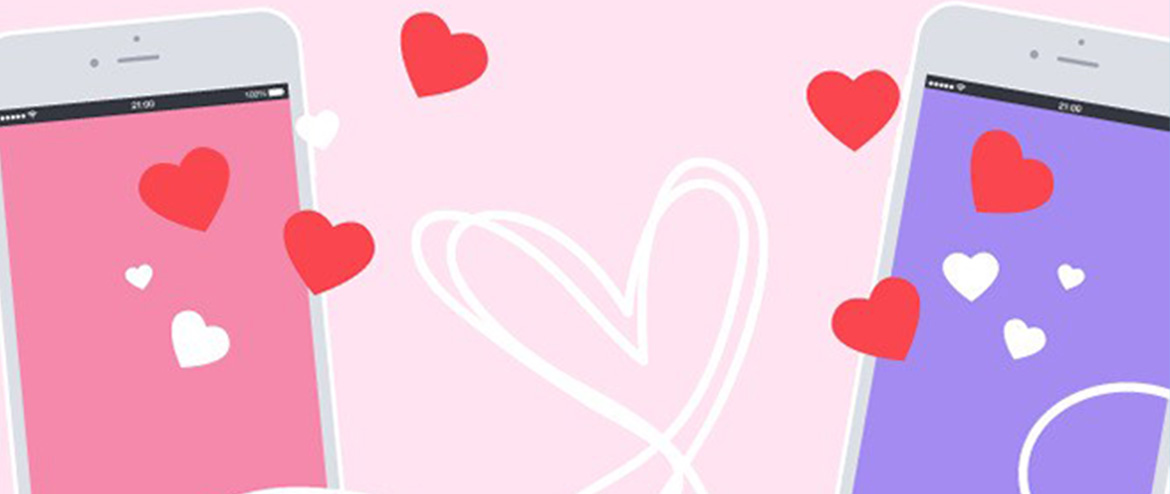 So, where can you find love? There is not a single answer to this question. It can happen anywhere. You can find one in your friend's wedding, you can find it right across your home your handsome/beautiful neighbor, you can find one at your workplace, or any other place the destiny picks for you. Well, in this digital era, you can find love right on your phone. Just like you shop online, dating apps allows you to pick your partner online. Tinder is one of the most popular examples of that. If you can't find love at any of these places, dating apps give you the chance to find your mate.
Finding your love is just an app away. If you are an app development company and thinking to develop an app that can connect people and help them find the one, the perfect one, Great Idea!!! If you are worried whether a dating app will be able to acquire the users and whether it can generate revenue then here are the statistics to clear that conundrum.
Statistical facts about the Dating App :
1) The revenue of online dating amounts to $571 million in the year 2018.
2) The figures for revenue are expected to show a growth rate of 4.8% annually with an expectation of $723 million by the year 2023.
3) The user penetration for the year 2018 is 5.2% which is expected to rise to 6.2% by 2023.
4) The average revenue per person in the dating app is $2.15.
5) The majority of the revenue of online dating comes from the US which amounted to $277 in the year 2018.
6) The revenue of Tinder almost doubled since the past year.
Are you still in dilemma whether developing a dating app is a good idea or not? I hope the statistics have convinced you enough to put your best foot forward and initiate with the process. Let me help you figure out how exactly you can make money from dating apps.

How To Generate Revenue From Dating Apps?
1) Subscription
There are apps which provide free trial for a specific period. The trial will allow the user to explore the app, check the features and know whether it is something they are interested in or not. Once they use it, they will get hooked with the app and will be ready to pay for further usage.
2) Premium Features
Some of the features should be locked and be available only for the premium user who pays for the app. This is one of the ways to make money from dating apps.
3) In-app Purchase
This is for the user who likes access to some special features like icons, emojis, and such things. It is one of the best ways to earn money from dating applications.
4) Ads
These are the perfect spots for the third party companies. If your dating app is booming the market and has acquired a commendable amount of users the third party pays a huge amount to place their ads in such apps. So, make it popular and earn money through ads.

Features To Have In A Dating App
Swipe
The user can swipe right if they like the profile of someone and swipe left if they don't like someone's profile.
Chatting
If the one you have swiped right also swipes you right, then you can initiate the chat with your mate.
Social Media Integration
Dating apps should also allow users to view Facebook, Instagram or other social media profiles.
Geolocation
This feature in the dating app should allow the user to know the location of the profile they are interested in. This helps the user to know whether they are comfortable dating someone with the specific location or not.
In-app Payment
Special plans are created for the users and if they want to access them, making payment is necessary. In-app payment feature will help to make payments and unlock the premium features.

List of Popular Dating Apps
1) Tinder
2) Happn
3) Bumble
4) Raya
5) Hinge
How do dating apps show popular matches?
1) User attractiveness
2) Activeness of the user's account
3) Facebook profile of the user
4) The types of swipes user have previously made
Wrapping Up
Now that you have known the statistics of the dating app development, features of these apps and ways to pour the income out of it, what are you waiting for? Get started with the development and start getting rich.
Dharmesh Donga
Business analyst at 360 Degree Technosoft. Member of the marketing team and having experience in handling iPhone application development projects. Likes to write on iPhone apps, latest tech, and trends and new advancements therein.