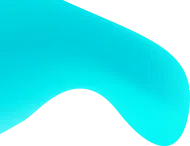 KEY FEATURES
Customized Events

Events Guide

Meetings Plan

Location Guide

Accommodation

Tourist Attractions
ABOUT APP
ABB events app is designed wholly and solely for the invited users of ABB group and covers every aspect from exhibition scheduling to meeting scheduling, from who will go to where he will go, ABB app knows it all. Invited users are also privileged to get food and beverages right at their location through the app even during the ongoing meeting sessions. In case of emergency, the app has a concierge. An emergency message with the location will be sent to the emergency group and it will be resolved.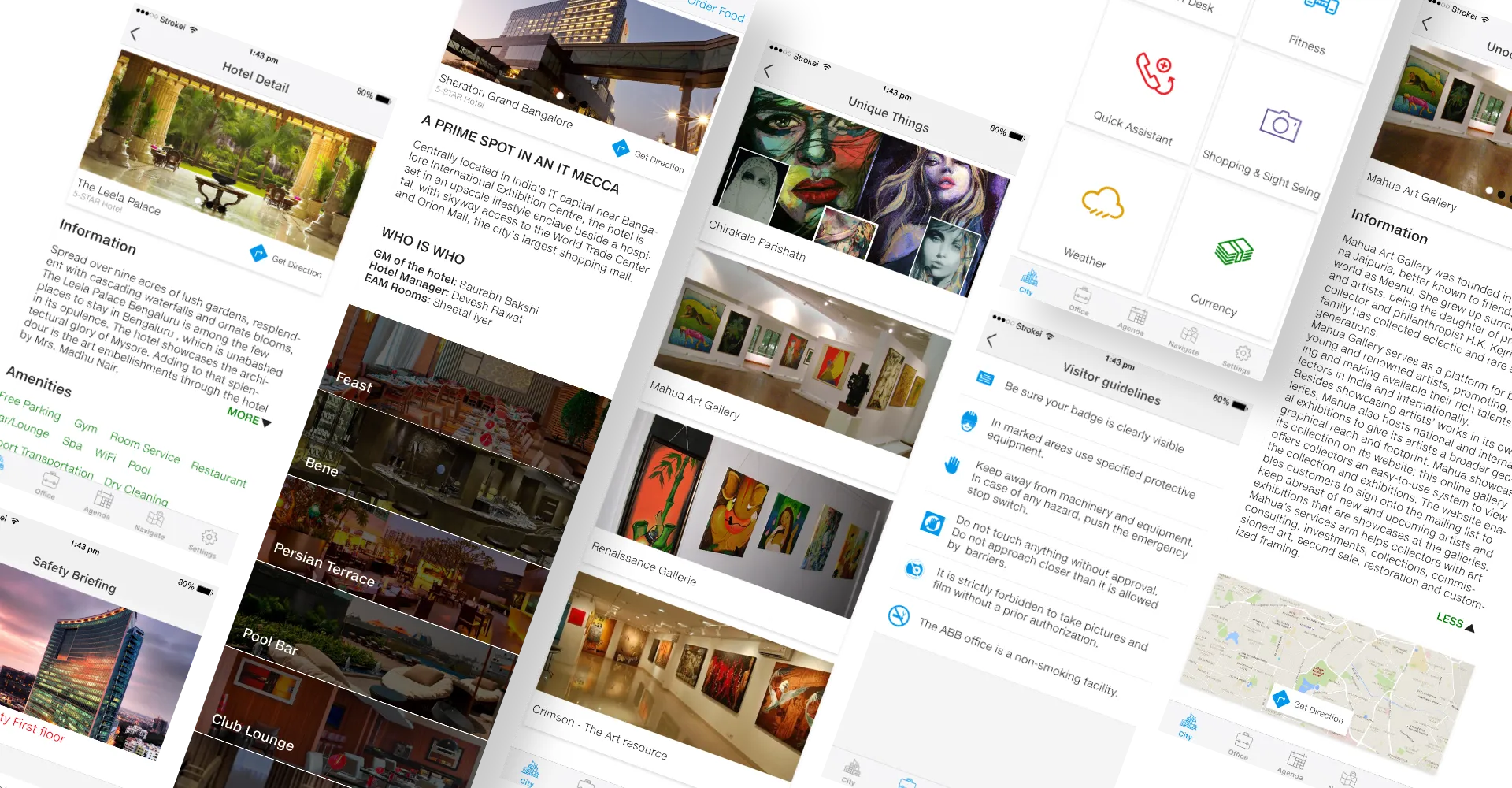 STYLE GUIDE
Color Palette
#FF000F
#0096EA
#1F1F1F
#f4f4f4
Font Family
Helvetica Neue eText Pro
Regular / Bold
ABCDEFGHIJKLMNOPQRSTUVWXYZ
abcdefghijklmnopqrstuvwxyz
0123456798
TECHNOLOGY STACK
Language

Swift | Kotlin | PHP

Frameworks

CodeIgniter

Libraries

MySQL | Firebase
FEATURES OF ABB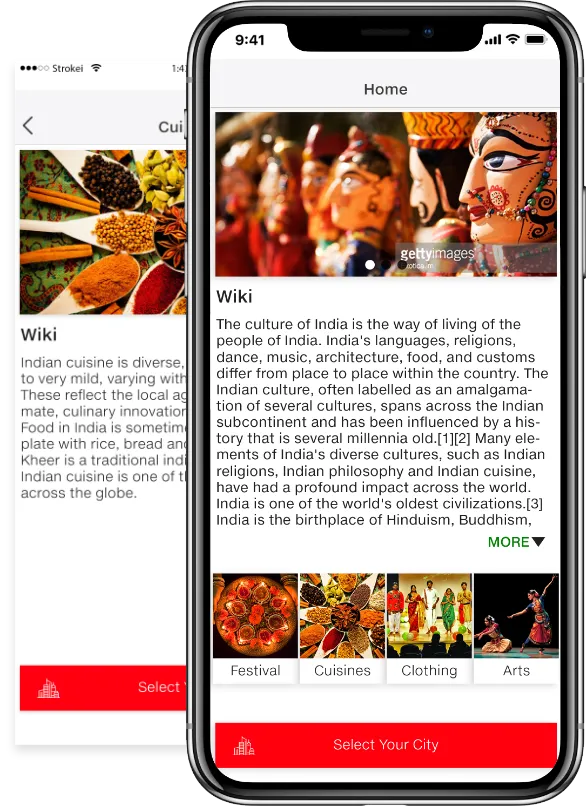 SELECT YOUR CITY
Choose the city that you are visiting for your event and get every interesting detail you need from the app. Know about the cuisines to try, popular festivals, city culture, and traditional clothing of the city you are exploring.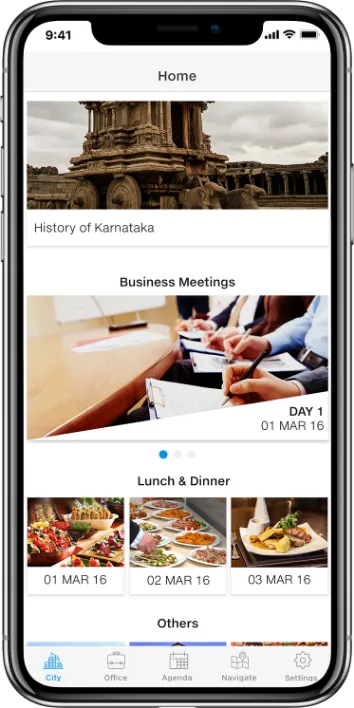 EVENT PLAN
ABB app makes event planning and attending better and easier. It covers every aspect from sending invitations to managing their stay, getting meeting schedules, to lunch & dinner schedules, and having an emergency button. The event plan also gives details about attractions, weather, currency, CSR activities, and every other thing that you need to know.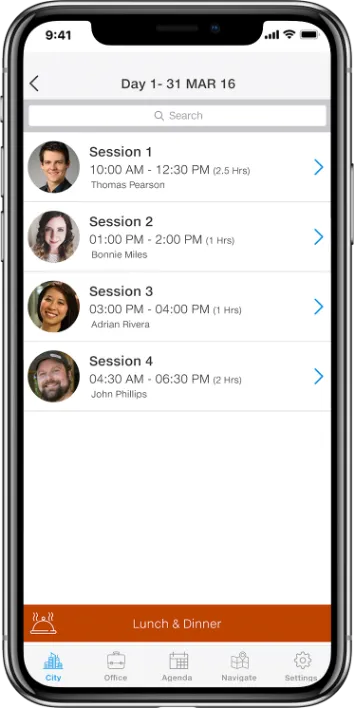 DAY WISE EVENT SCHEDULE
Every member participating in the event can know through the app where they need to go and at what time. They can get their entire schedule right from the app. Every member knows where they are supposed to be and at what time from the ABB app.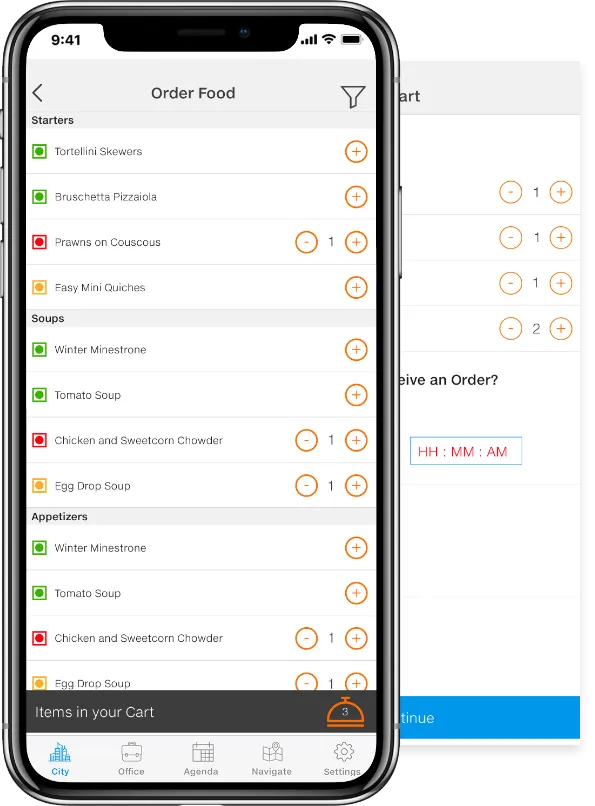 ORDER FOOD
Members participating in the event can order food through the ABB event app. They can order food and beverages from their meeting room and get them delivered right there during the ongoing meeting.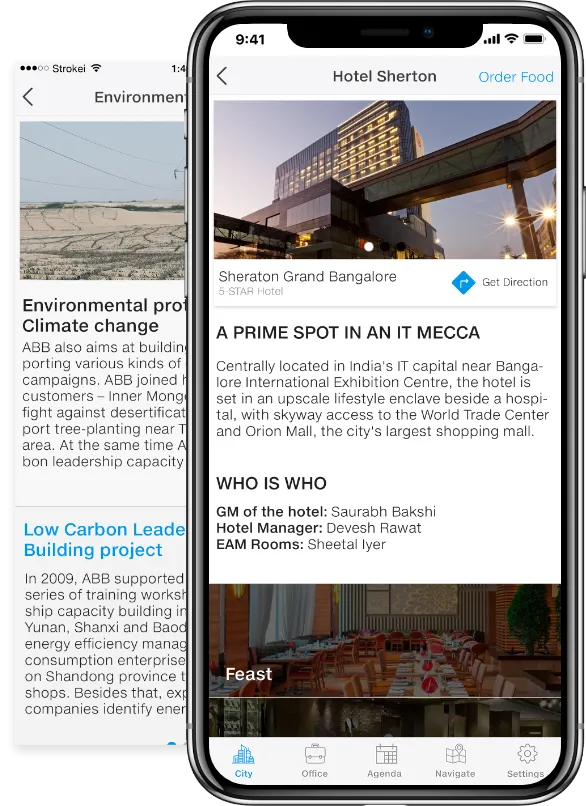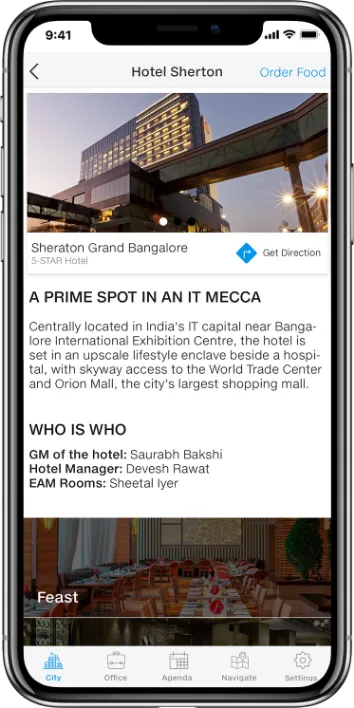 MY STAY
The app shows the best hotels to stay in the city. It also shows various details about the hotel that you have stayed at like feasts, bene, pool bar, club lounge, suites, and Persian terrace.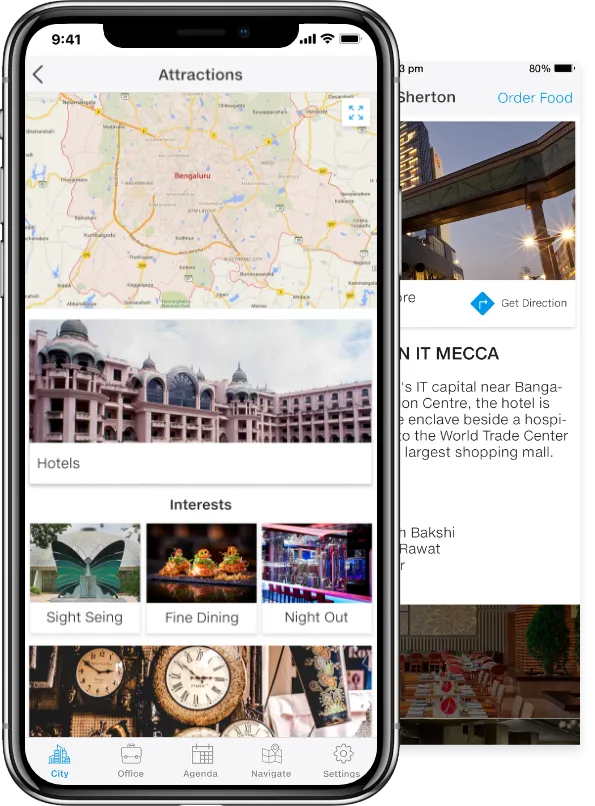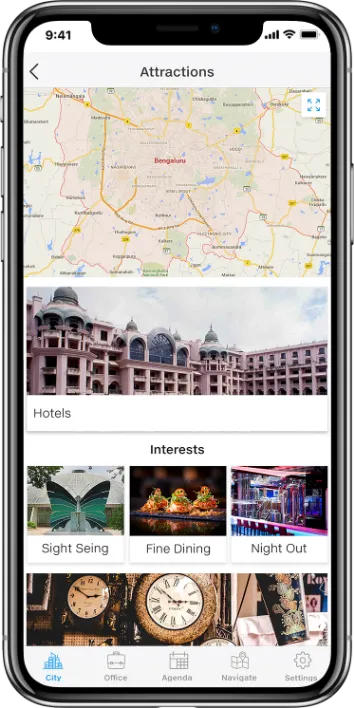 ATTRACTIONS
ABB app will show attractions to visit in the city you are visiting. You can know about sightseeing places, fine dining places, and the best places for a night out. The app also suggests the best places to buy gifts, jewelry, and clothes as well.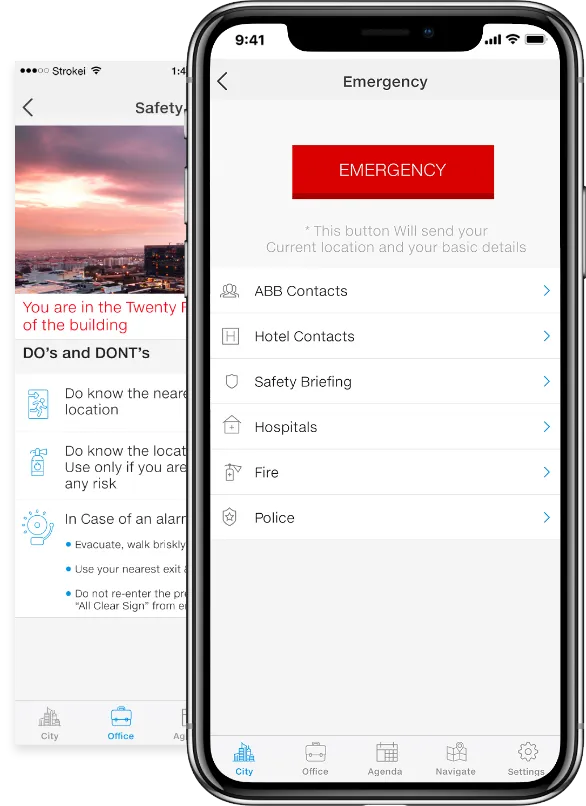 EMERGENCY
The emergency button will help the participants to share their current location and basic details in need of an emergency situation. Users can get help from police, hospital, fire rescue department, ABB contacts, and hotel staff in case of emergency.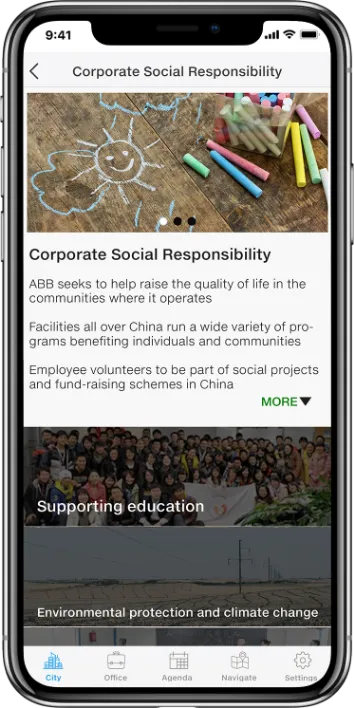 CORPORATE SOCIAL RESPONSIBILITY
Employee volunteers can take part in social projects and fundraising schemes. ABB seeks to support causes like environmental protection & climate change, community engagement and development, humanitarian aid, and supporting education.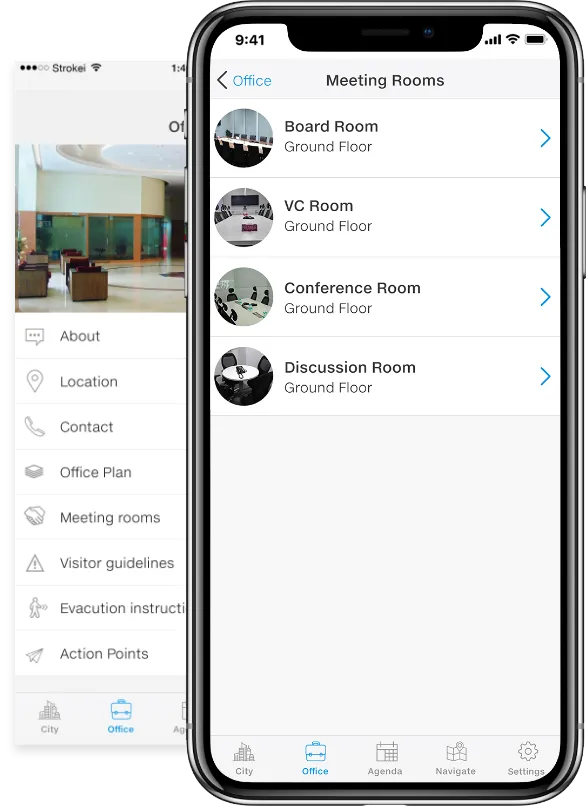 OFFICE FLOOR PLAN
Events are massive at huge locations. Members can get confused and find it difficult to search for their meeting rooms. This is where the map feature comes to the rescue. It will not only show the rooms participants are supposed to be in but also show a route for it. It gives directions to the board room, VC room, discussion room, and conference room.
NEXT PROJECT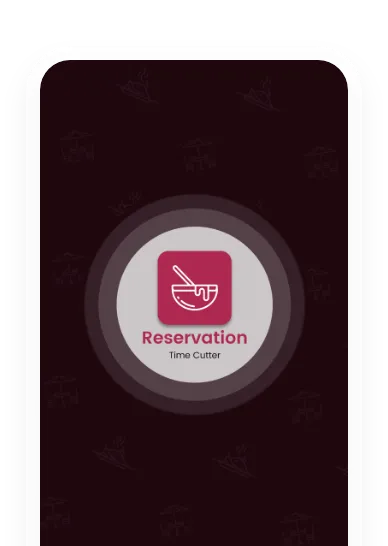 Reservation
Reservation assists to search for the restaurants, book table, or get the food delivered at home.
View More Mobile Apps Developed
Still Counting
Web Apps Developed
Still Counting
Satisfied Clients
Still Counting
Countries We Serve In
Still Counting