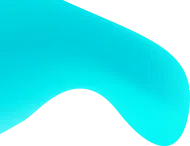 KEY FEATURES
Add Your Shop

Select Track

Follow Quiz Map

Answer Questions
ABOUT APP
Xrundan app is basically a digital version of a treasure hunt. The quiz is held every Sunday and there are QR codes at the place of the event. Users have to scan the QR code with the app and a question will pop up.
The user answers the question and moves to the next spot with another QR code. It is a fun quiz app or let's say educational app. There is a separate quiz for kids too.
STYLE GUIDE
Color Palette
Font Family
Open Sans
Regular / Bold
ABCDEFGHIJKLMNOPQRSTUVWXYZ
abcdefghijklmnopqrstuvwxyz
0123456798
TECHNOLOGY STACK
Language

Kotlin | Java | Swift

Framework

PHP | Cocoa Touch

Database

SQLite
FEATURES OF XRUNDAN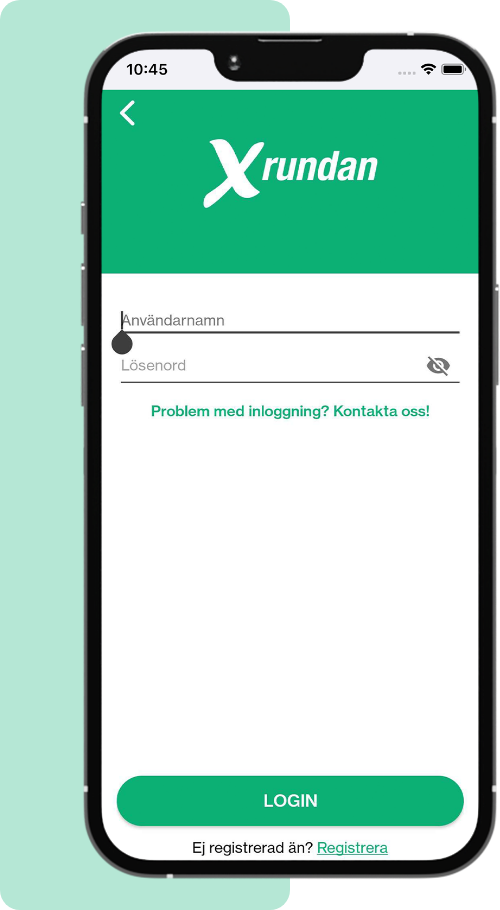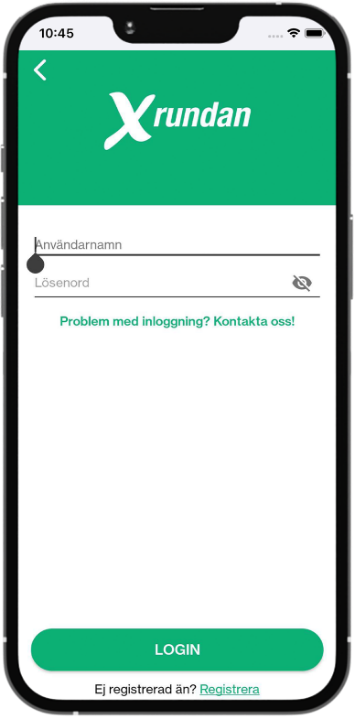 LOGIN
Every user can start by logging into the app. Once the user login, they will find a different quiz. Choose the quiz which is nearby to the user.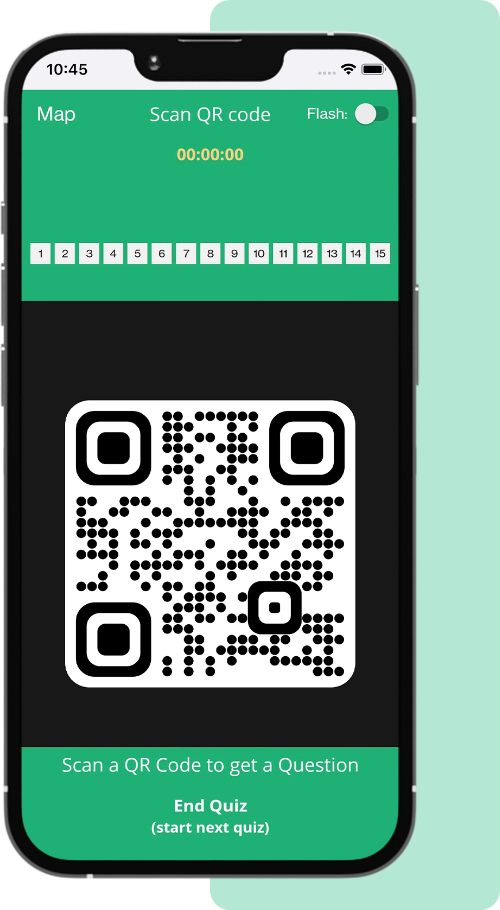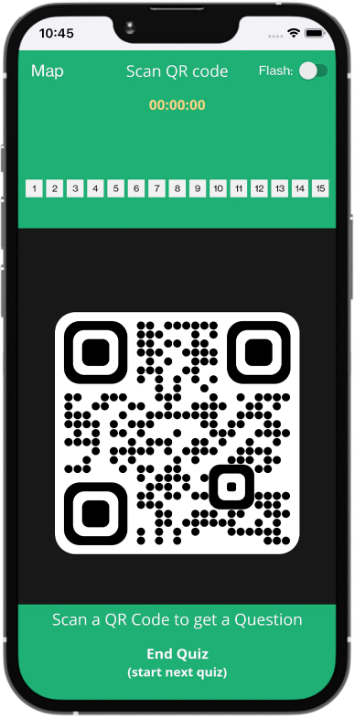 SCAN QR CODE
Search for a QR code and scan it on the round scan. Scan the QR code which is along the loop. Continue till you complete the quiz.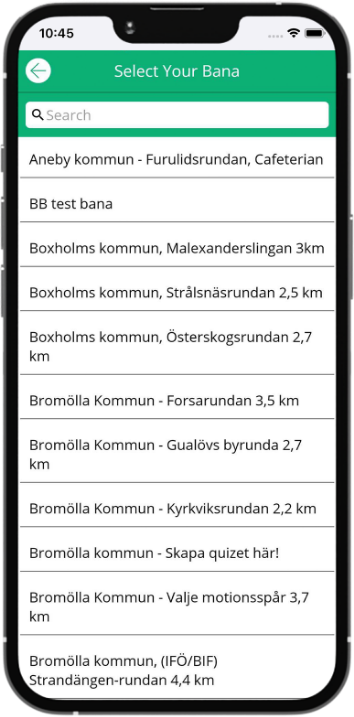 CHOOSE BANA
Multiple Bana(tracks) to choose from to play your quiz. Pick the one your deem fit and start playing your quiz.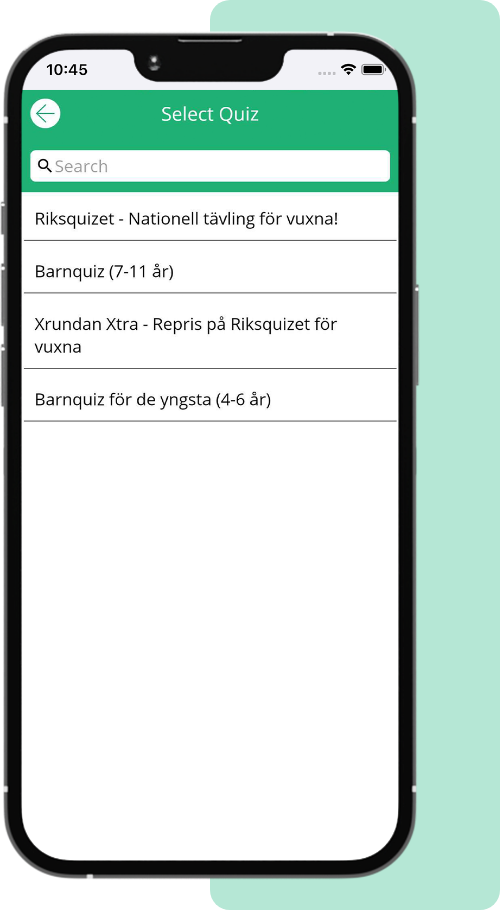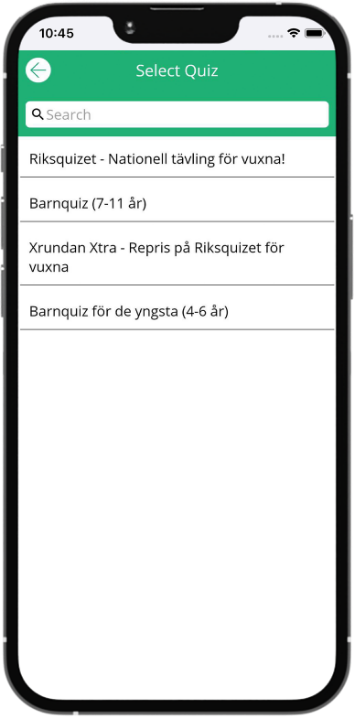 SELECT QUIZ
Once you have selected your Bana(track), choose the quiz you want to play from multiple options available.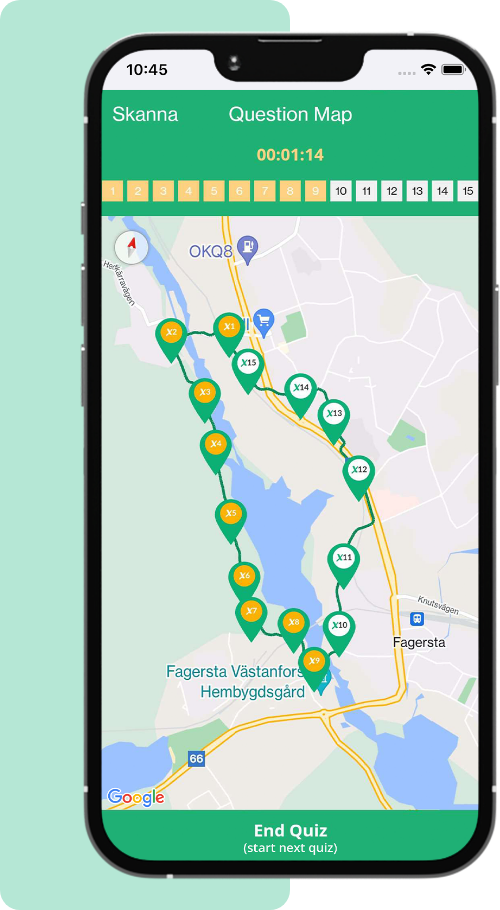 QUESTION MAP
Follow the map, answer all the questions sequence-wise and complete your quiz. Give correct answers and reach the next level of the quiz till you finish it.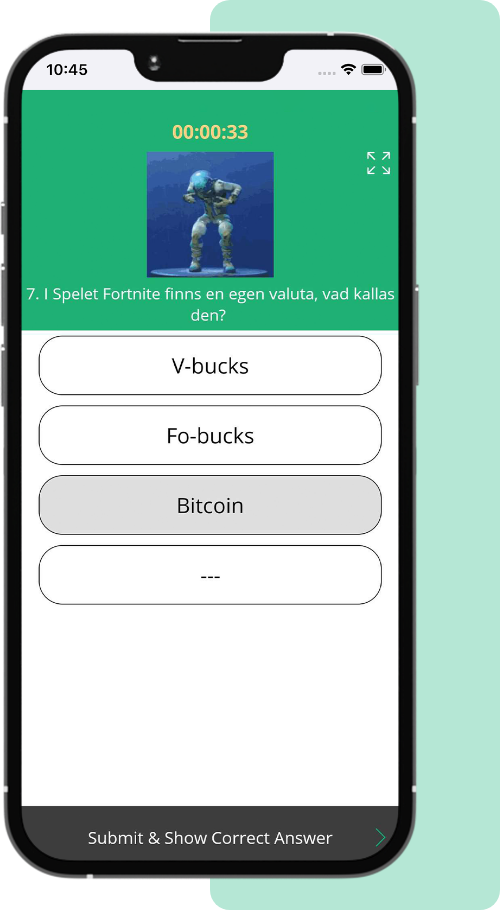 ANSWER QUESTIONS
Answer Each question correctly & reach the next level. You can see correct answers on the answer key & it updates every week.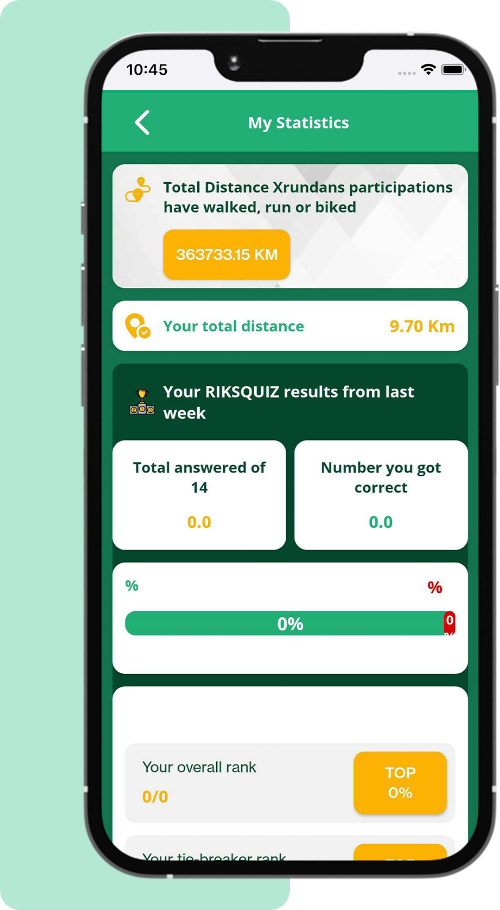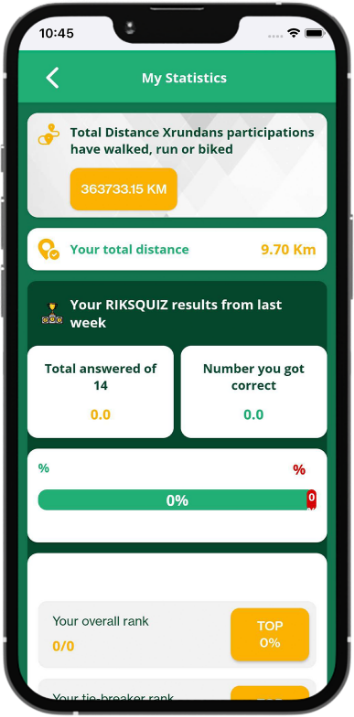 STATISTICS
Participants get the statistics of the total distance walked or biked, or run by them. Participants can also know the total number of questions answered, the number of correct answers given, and the overall rank received.
ADMIN PANEL FEATURES
Xrundan aims to deliver good health along with knowledge. We put QR codes every 5 km. Users can scan the QR code and get their questions. We manage the QR codes and add questions in the form of text, images, or video. We change questions weekly. We also manage the list of lucky winners in the admin panel. We also manage two quizzes, one for kids and another for adults. The kid can also play quizzes from their parent's phones if they both go for a walk along the route.
We also provide a customized report to the organizations specifying how many employees participated, their performance on the quiz, and the winners. We also provide a report to the schools mentioning the number of students who participated in the quiz and lucky winners right from the admin panel.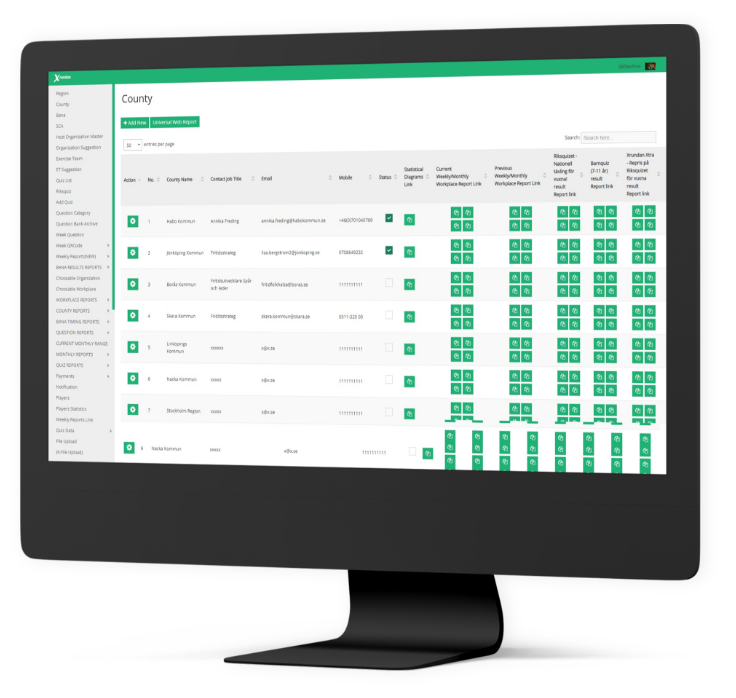 NEXT PROJECT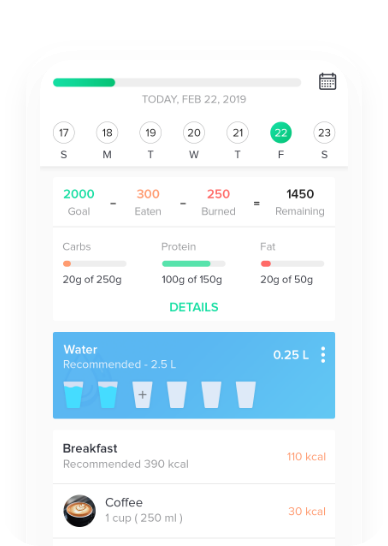 HNT
HNT calculates BMI, creates a customized plan, suggests the workout routines, type, time, and quantity of diet, and enables you to reach your fitness goal.
View More Mobile Apps Developed
Still Counting
Web Apps Developed
Still Counting
Satisfied Clients
Still Counting
Countries We Serve In
Still Counting